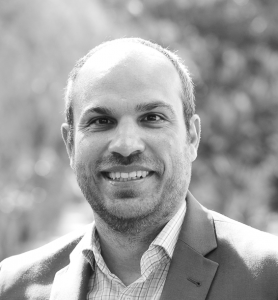 Following September's introduction to the GiG omni-channel approach, this month CasinoBeats takes a closer look at the offering with the company's director of integrations, Andrew Doublesin.
CasinoBeats: How can an omnichannel approach safeguard the digital transformation of a land-based casino?
Andrew Doublesin: Today, it is more evident than ever that land-based casinos cannot rely solely on their brick and mortar offering. Land-based operations should start looking into diversifying into the digital world – regulation allowing – if they are not already doing so.  
An omnichannel approach to this ensures that players have a smooth experience when moving between a land-based and an online environment. Taking a proven omni-channel approach when transforming a land-based casino into the digital space is the key to success. 
Without a seamless omni approach it will be difficult to build a strong digital presence. To fully capitalise on both, you need to bridge the two and create a ubiquitous experience.
CB: What data can an omnichannel solution offer a traditional land-based operator, and how might this improve the player experience? 
AD: Omnichannel starts at the point of registration, where an online registration can also trigger a land-based loyalty card account, which can enable a fast-track entry into the casino.  
"We are just at the beginning and there is a lot of innovation left to be explored in this space"
Through real-time data feeds, land-based systems can also be kept in sync on updates such as address changes and players can be flagged across all systems based on their activity – VIP, suspicious patterns, etc – putting the operator in a much stronger position to target players appropriately.
With shared loyalty a common loyalty system can enable players the facility to collect and redeem gameplay points made in both online and land-based casinos. 
The loyalty system can also be set-up to include all sites around the casino venue such as retail shops, entertainment venues and restaurants, helping to keep the player within the casino's network.
CB: What does an operator have to do to make the most of an omnichannel solution? Are there additional services they should implement?
AD: I believe that the key to a strong omnichannel solution is for operators to work with systems and platforms that have very strong real time data feeds as well as open APIs that will enable the various systems the ability to speak to each other. 
Once this is in place, then it's key that customer services and anyone interacting with the end-user are fully aware of the capabilities of the omnichannel system so they can better support the players and promote the various elements that an omni-channel product provides.
"THERE ARE VERY FEW MAINSTREAM SOLUTIONS THAT ARE BUILT FROM THE GROUND UP TO CATER FOR BOTH LAND-BASED AND ONLINE"
CB: How does GiG ensure a seamless integration across multiple backend and customer-facing systems? What's the process?
AD: GiG recognises that there is no single standard for land-based, retail or online systems. Our omnichannel product is built around flexible solutions and APIs that can be easily integrated with various other systems.  
Through a real-time data feed, a strong API and a flexible rules engine, land-based operators can structure their omnichannel strategy in a way that works for them and one that can be supported within their current systems.  
There are very few mainstream solutions that are built from the ground up to cater for both land-based and online solutions. I believe that one of the keys to achieving omnichannel is to create strong bridges between the various backend systems which are then presented to the end user through a unified interface.
CB: How can an omnichannel approach help a land-based operator to make key business decisions?
AD: There are several other benefits besides a seamless experience. The operator will be in a position to have a full 360-degree view of the player, which has endless possibilities.  
For example, a player entering a land-based casino for the first time can be sent a list of recommended games based on their online gameplay or sent a sportsbook promotion if they are tagged as having a preference to sports betting.  
"A strong and flexible partnership between both an online platform and a land-based operator is key to success"
Shared loyalty is also a strong driving factor that will pool all the player's activity under one loyalty system allowing them to benefit from strong loyalty across the casino's channels and encourage them to continue their gameplay at the same casino whether land based or online.
CB: What additional support do land-based operators need to ensure omnichannel success? 
AD: A strong and flexible partnership between both an online platform and a land-based operator is key to success. At GiG, we see a strong opportunity in this area and are working closely with our partners to seek out the best way to take omni-channel to the next level.  
GiG has a strong and agile online platform but the omni-channel approach is about bringing together two worlds that have, up until now, been approached independently for the most part, so a strong collaboration between the two is key to the success of any omni-channel solution.     
We've also built an experienced operational team that can support partners from managing paid-media player acquisition and retention strategy, through to content management and customer support. This offers our partners a scalable and experienced option to outsource their managed services in order to keep their operating cost down and performance high. 
At GiG we strive to build strong relationships with our partners and ensure that we work with them to help build a true omnichannel experience with a customer-first approach. We support our partner with both a dedicated account manager and an integration manager that will constantly work together, not just during the onboarding phase, but also after go live so that products and services can continue to evolve.
"REGULATORY CHALLENGES WILL ALWAYS CROP UP WHENEVER YOU VENTURE INTO NEW AREAS"
CB: What are the main regulatory challenges operators face when building an omni-channel solution?
AD: Regulatory challenges will always crop up whenever you venture into new areas or try to innovate within a heavily regulated industry – and the gambling sector is no exception. The top priority of all gaming regulators is the protection of players and an omni-channel approach can help in this area so it's typically welcomed by regulators.  
Through omnichannel, players can have a single view of their spending across all channels and have a way to apply responsible gaming limits or self exclusions that can be propagated across all channels in real time.  
The 360-degree view from the operators' end can also help to detect early signs of problem gambling or facilitate AML checks allowing the operator to be proactive and take action early.   
CB: What additional product features are in the roadmap for GiG's omni-channel solution?
AD: Omnichannel forms a key part of GiG's strategy going forward and we have several features on the roadmap that we are looking forward to implementing.  
We will build further on our over the counter terminals and also extend our offering into self served betting terminals, while factoring in a unified experience for the end user into each of these.  
We also see areas for expansion beyond casinos and into retail sections such as restaurants and shops that might form part of land-based casinos operations. We'll also be looking into new apps that will give the user a single interface where they can easily view and manage their account and wallets. 
We are just at the beginning and there is a lot of innovation left to be explored in this space and we will continue to work closely with our partners to share their vision, challenge the ordinary and launch ground breaking solutions.