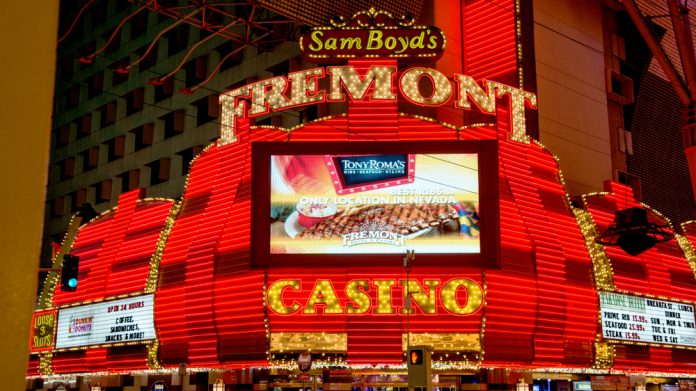 Boyd Gaming has voiced optimism on improved business prospects in 2021, particularly in the online gaming sector, as the casino operator closes the book on a heavily coronavirus impacted 2020.
The comments come as the group publishes its latest trading update, which sees a 23.6 per cent decrease in fourth quarter revenue to $635.8m (2019: $833.1m), a nine per cent drop in adjusted EBITDA to $184.5m (2019: $202.8m), and a net income of $83.3m compared to $24.3m for the same period a year earlier.
Taking a look at revenue across the firm's core reporting segments, 'Midwest & South' fell 15.4 per cent from $539.7m to $456.2m due in part to temporary closure of Par-A-Dice Hotel Casino in mid-November and Valley Forge Casino Resort in early December. Both venues reopened in January.
The company's 'Las Vegas Locals' segment reported revenue of $161.4m, down 27.9 per cent from prior year's $223.8m, as continued strength from local customers throughout the segment was offset by softness in destination business at The Orleans.
Furthermore, Boyd's 'Downtown Las Vegas' division finished up with revenue of $18.1m, representing a 73.9 per cent fall of $69.5m, reflecting continued weakness in tourism to the southern Nevada market, particularly from the segment's core Hawaiian customer base.
For the full year, to the period ending December 31, 2020, Boyd reports a 34.5 per cent decline in revenue to $2.17bn (2019: $3.32bn), a 36.4 per cent drop in adjusted EBITDA to $507.9m (2019: $798.9m), and net loss of $134.7m compared to 2019's income of $157.6m.
The three aforementioned reporting segments of 'Midwest & South,' 'Las Vegas Local,' and 'Downtown Las Vegas' reported revenue declines of 30.4 per cent, 36.2 per cent, and 63.3 per cent to $1.52bn (2019: $2.18bn), $561.9m (2019: $880.9m), and $94.5m (2019: $257.6m), respectively. 
Keith Smith, president and CEO of Boyd Gaming, said: "Thanks to the dedicated efforts of the entire Boyd Gaming team and their commitment to our more efficient operating model, our company continues to produce the highest margins in our history, even in the face of stricter COVID restrictions and several property closures. 
"We achieved record company wide operating margins for the second consecutive quarter, as nine properties nationwide set fourth-quarter EBITDAR records. In the Midwest & South, we delivered another record EBITDAR performance during the quarter, despite the closures of Par-A-Dice and Valley Forge due to state mandates. 
"And in our Las Vegas Locals segment, business from our core local customer remains strong, with solid EBITDAR and margin growth on a same-store basis excluding The Orleans. At the same time, we continue to see encouraging results from online gaming. 
"Through our partnership with FanDuel, we are benefiting from strong growth in mobile sports betting, and expect further upside as we prepare to launch a Stardust-branded iCasino in Pennsylvania in April, pending regulatory approval. We are excited about the long-term opportunities of online gaming and the improving prospects for our business in 2021 and beyond."