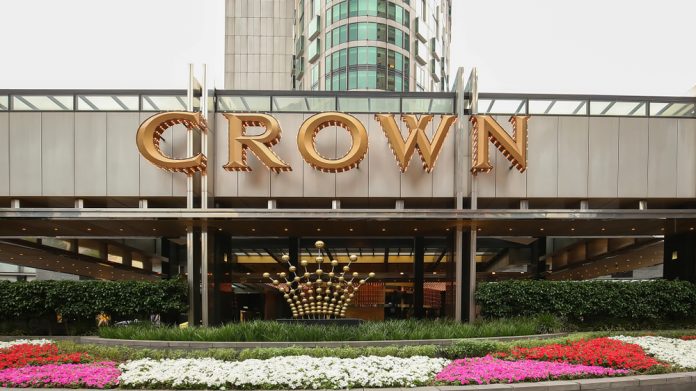 The Victorian government has established a Royal Commission into Crown Melbourne's suitability to hold its Victorian casino licence, as well as the suitability of its associates, including Crown Resorts.
This comes after a scathing report in New South Wales, commissioned by the Independent Liquor and Gaming Authority and led by former supreme Court judge Patricia Bergin, found that the company isn't fit to operate the $2.2bn Crown Sydney Hotel Resort.
The almost 800-page critique of Crown's suitability, which itself followed allegations raised by Australia's Nine Network, the Sydney Morning Herald, The Age and other media outlets, alleged that Crown, or its agents, affiliates or subsidiaries, engaged in money-laundering; breached gambling laws; and partnered with junket operators with links to drug traffickers, money launderers, human traffickers, and organised crime groups. 
Occurring as Harold Mitchell became the latest director to resign from Crown with immediate effect, the Royal Commission will be spearheaded by former Federal Court judge and senior barrister Raymond Finkelstein QC.
Daniel Andrews, Victoria Premier, commented: "This is about making sure that those who hold a casino licence in Victoria uphold the highest standards of probity and integrity – and that they're accountable for their actions." 
The government has also commenced work to establish an independent casino regulator, and minister for consumer affairs, gaming and liquor regulation Melissa Horne has commissioned a review to advise on the necessary structural and governance arrangements. 
This will occur in parallel with the Royal Commission and will also assess, among other things, requirements for regulation of money laundering and junket operations. 
Horne added: "The reports from New South Wales' ILGA Inquiry were incredibly concerning, which is why we're establishing a Royal Commission to get the answers we need about Crown Melbourne.
"The Royal Commission will establish the facts and the government and the VCGLR will take any necessary action at the conclusion of the investigation. We will not tolerate illegal behaviour in our gaming industry."
Crown says that it will "fully cooperate in relation to the Royal Commission," and will continue to engage with the VCGLR and the Victorian Government in relation to its reform agenda and any further remedial steps identified in response to the NSW ILGA inquiry. 
Helen Coonan, Crown's executive chairman, noted: "Crown welcomes the announcement from the Victorian Government as it provides an opportunity to detail the reforms and changes to our business to deliver the highest standards of governance and compliance, and an organisational culture that meets community expectations. 
"Victorians should be assured we recognise the responsibility placed on us by the community, governments and regulators and we will fully cooperate with the Royal Commission."