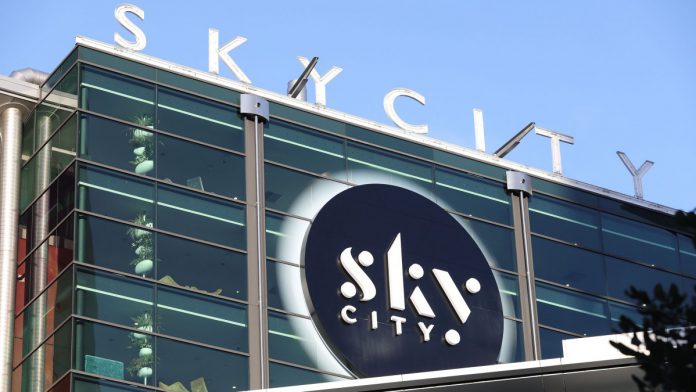 SkyCity Entertainment Group has once again shut down operations at its Auckland casino and entertainment facilities, after prime minister Jacina Ardern ordered the country's biggest city into another lockdown.
Auckland has been placed in alert level three, with the rest of the country in alert level two, from 6am on Sunday 28 February, 2021, for at least a seven day period.
The measures implemented by the New Zealand Government have come into force following a new case of COVID-19 in the Auckland community, following a snap three day lockdown implemented on Sunday 14 February.
SkyCity advises that it will be closing its Auckland casino and entertainment facilities, and implementing physical distancing and hygiene requirements at its Hamilton and Queenstown properties.
The group's Auckland hotels will remain open to accommodate guests currently staying in-house with appropriate physical distancing and hygiene requirements in place.
SkyCity's businesses outside of New Zealand remain unaffected by the restrictions; SkyCity Adelaide remains open with physical distancing and hygiene requirements already in place and the firm's online casino portal is still accessible for patrons.
"Those individuals are facing the full judgement of the entire nation, there are consequences, undoubtedly. But whether or not a decision is made to fine or prosecute, that decision sits with the police," Ardern said as pressure mounts regarding the consequences for those breaching protocols. 
Last month, SkyCity cited continued COVID-19 disruption, as well as impact by the New Zealand International Convention Centre fire, as major contributing factors amid a series of declines across key financial metrics for the six months ending December 31, 2020.
Despite praising the resilience of its local gaming performance, the lack of international tourism related to its wider business operations is said to have "significantly impacted" the group during the reporting period.
Revenue for the H1 2021 period dropped 30.7 per cent to NZ$ 499.9m (2020: NZ721.7m), net profit after tax plummeted 76 per cent to NZ$78.4m (2020: $328m), and EBITDA declined 62.5 per cent from NZ$4075m to NZ$152.6m.