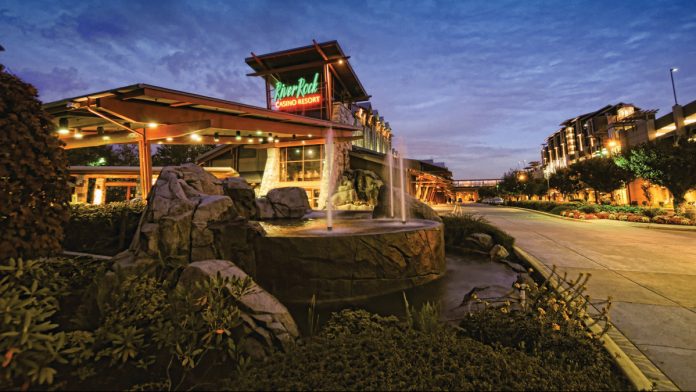 Great Canadian Gaming Corporation has aligned a continued struggle throughout 2020 to the ongoing coronavirus pandemic, with all, or much of, its property portfolio shutdown at various points throughout the year.
The group also updates that its buyout by funds managed by affiliates of Apollo Global Management has received approval by its shareholders and from the Supreme Court of British Columbia.
Adding: "As we continue navigating through this period of uncertainty, we have made significant steps to position the company for long-term success, as demonstrated by the arrangement with Apollo Funds," commented Terrance Doyle, the company's interim CEO. 
"This arrangement represents a great opportunity for shareholders and we are grateful for their strong support received in favour of this arrangement. The company is working diligently to satisfy all closing conditions, including required regulatory approvals, to complete this transaction."
Revenue for the fourth quarter plummeted 82 per cent to $62.6m (2020: $357.4m), with its full year figure dropping 67 per cent to $442.3m (2019: 1.35bn).
Q4 and FY adjusted EBITDA declined 83 per cent and 70 per cent to to $25.5m (2019: $152m) and $169.2m (2019: $557.3m), with net loss coming in at $45m for the quarter, as opposed to 2019's income of $62.4m, and swinging to $101.9m from a profit of $297m for the year.
"We worked diligently since the onset of the pandemic on our comprehensive reopening plans which positioned the company to safely reopen its Ontario and Atlantic properties for a portion of the fourth quarter," Doyle added.
"Great Canadian takes health and safety protocols extremely seriously, and strictly follows all directives and guidance issued by public health authorities in each jurisdiction that we operate."
Furthermore, the company also states that it has completed the construction of the casino portion of Pickering Casino Resort, which will house 2,350 slot machines, 100 table games and 167 live dealer stadium gaming terminals.
The facility is scheduled to open in two phases, with the first including limited gaming options and slated for the year, before the full scope of gaming, dining, entertainment amenities and hotel offerings become available.
Doyle explained: "During the fourth quarter, we completed the construction of the casino portion at Pickering Casino Resort. We believe this casino will be a spectacular addition to the gaming and entertainment marketplace in the Greater Toronto Area once we are in a position to safely open the property. 
"We continue to work on the remaining non-gaming amenities at Pickering Casino Resort and other projects in Ontario, including Casino Woodbine and Great Blue Heron, which will be funded by One Toronto Gaming's capital expenditures credit facility. 
"Despite the impact that the Pandemic has had on our construction projects, including the timing for the launch of these developments, we do not anticipate any impact to our total planned capital spend."