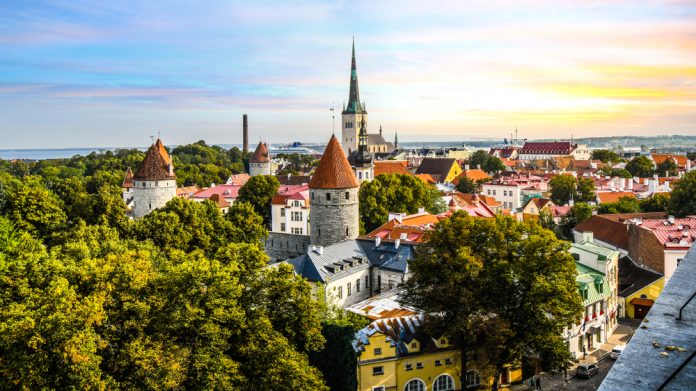 The Ellmount Group's online gaming site CasinoRoom is offering the chance to win a place at this summer's The Festival in Tallinn, after becoming the first online casino to partner with the event in Estonia's capital city.
The Festival, which will run 24/7 at Olympic Park Casino from June 7-13, is to feature a series of roulette and blackjack tournaments, in which players must collect as many chips as they can each day and beat their rivals. 
Poker is headlined by the €550 buy-in flagship event, as well as Sviten Special, Pot Limit Omaha, 8-Game, Progressive Knockout and Open Face Chinese events.
CasinoRoom is to host a series of qualifiers from April 23-30, where players will be able to win full packages comprising buy-ins to the blackjack, roulette and poker events, plus accommodation at the Hilton and a host of extras. Sister site HighRoller.com will also hold qualifiers, with more details from both operators to be issued in the coming weeks. 
"We are delighted to be associated with The Festival in Tallinn," said Mery Blomqvist, group CMO of CasinoRoom and Ellmount Group.
"We cannot wait to begin the build-up to Tallinn with the qualifiers, and we know that our players will be eager to win one of the fantastic packages that will ensure their place.
"There's so much fun to be had in these competitions, and the programme at Olympic Park Casino Tallinn looks incredible."
Furthermore, CasinoRoom has teamed up with Twitch casino game streamers Teukka and Kung ahead of The Festival. They will offer prizes on their streams in the coming weeks, as well as being on site in Tallinn to meet players in June. 
"CasinoRoom is all about fun and light entertainment, and we look forward to welcoming as many players as possible who enjoy our games and competitions in a safe environment," Blomqvist added.
Those travelling to The Festival this summer can also enjoy a series of other activities such as parties, go karting, a walk on the edge of the Tallinn TV Tower and a beer tour through the city's Old Town.