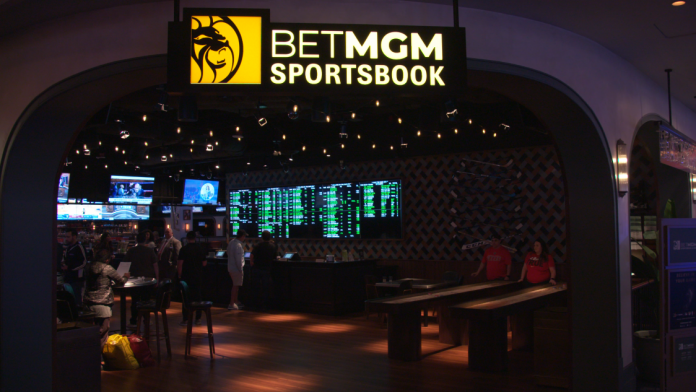 BetMGM expects to achieve $1bn of net revenue from operations next year, confirmed MGM Resorts International and Entain at the pair's recent Investor Day.
Providing a business update on the joint venture, the two set out the key drivers of its strong momentum and future expectations as its strives to occupy a market leading position in the US.
Earlier in the year, Bill Hornbuckle, CEO and president of MGM, lauded the betting and gaming entity's 'significant market share' gain during 2020, with January launches across Iowa, Michigan, and Virginia gaining particular praise. An expectation was also stressed of being live in 20 markets by the end of this year.
BetMGM is also lauded as the "market leader across the US in igaming" with a market share of 23 per cent over the three months to February 2021, and is said to be on course to take the number two spot in US sports betting and online gaming overall.
Amid the continued acceleration across North America, BetMGM expects the total addressable market in the US and Canada to be approximately $32bn, with long-term market share expected to be in the region of 20 per cent to 25 per cent across the former of those regions.
Adam Greenblatt, CEO of BetMGM, explained: "BetMGM has demonstrated strong momentum, building a leading position in igaming and is on track to be the number two operator across sports betting and igaming in the US. 
"The US market is shaping up to be even larger and more exciting than we originally envisaged, and we now believe it will be worth $32bn, including Canada. 
"Furthermore, the outstanding progress that the team has made so far means that we now expect to achieve 20-25 per cent US market share long term. The unique partnership of Entain's proprietary technology platform and MGM Resorts' leading brand and loyal customer base gives us the best resources to win in this market."
The investment by Entain and MGM Resorts this year is expected to be approximately $450m, this comes in addition to the $210m already invested up to the culmination of 2020.