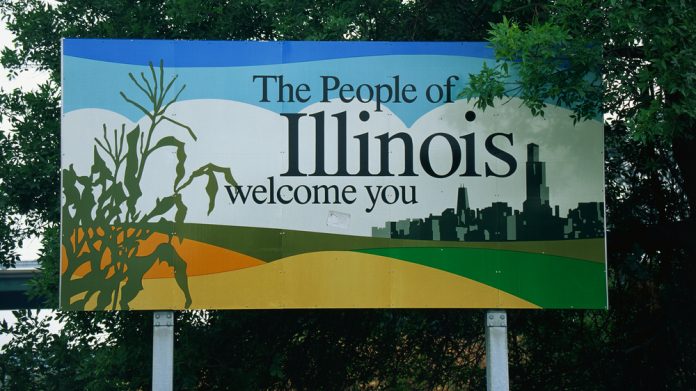 Illinois has become the US' number two sports betting market after joining New Jersey as the only region to score handle in April of over $500m, despite suffering the steepest decline in its young history.
Analysts say that the drop was in line with a typical seasonal slowdown in that affected nearly every market across the country, but was less than expected with the return of in-person registration on April 4.
"Without the NFL or a major sports betting holiday like March Madness a decline in April was a near certainty," said Joe Boozell, analyst for PlayIllinois.com. 
"The Illinois market faced a double-whammy with the return of in-person registration, which will eventually eat away at the market's ceiling even if it hasn't dramatically impacted handle yet. And there is no easy solution to that without a legislative fix."
Betting at Illinois' retail and online sportsbooks fell 15.2 per cent to $537.2m in April from the record $633.6m in March. The month's handle created $43.6m in adjusted gross revenue, which is down from $44.3m in March, and yielded $6.5m in state taxes and $527,100 in local taxes. Online wagering accounted for 95.5 per cent, or $513.2m, of all bets.
All but one US market reported a month-over-month decline in April wagering. Of the 10 largest, Illinois' decline was shallower by percentage than all but New Jersey (-13 per cent), Tennessee (-13.6 per cent), and Pennsylvania (-14.4 per cent).
FanDuel/Fairmont's online and retail sportsbooks attracted $177.8m in bets to top the market, with DraftKings/Casino Queen second with $169.6m in combined handle. Barstool/Hollywood Casinos was fourth with $51.4m in its first full month of online operation.
"FanDuel catching DraftKings is a seismic shift in the dynamics of the market, and a credit to FanDuel's campaign to register bettors ahead of in-person registration," said Jessica Welman, analyst for the PlayUSA.
"Barstool's push to register customers before in-person registration took effect made a difference, too. But it will be difficult to make significant inroads on the market leaders, which all had months of being able to register customers unencumbered."