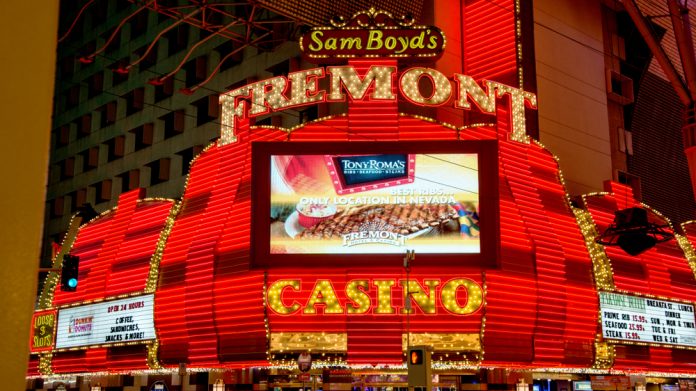 Boyd Gaming has lauded an "outstanding" second quarter performance, which it says reflects the hard work of its team, strength of its operating strategy, and streamlined cost structure.
During Q2, all three operating segments of 'Downtown Las Vegas,' 'Las Vegas Locals,' and 'Midwest & South,' set all-time records for operating margins, with the latter two also achieving highs for adjusted EBITDAR. 
Of the company's 26 open properties, 25 grew adjusted EBITDAR at double-digit rates from the second quarter of 2019.
The casino operator's revenue during the period ending June 30, 2021, came in at $893.6m, which represents an increase of 352.8 per cent and 5.6 per cent from $209,859 and $846,132 in 2020 and 2019, respectively.
Net income of $113.7m is contrasted to a loss of $108.5m one year earlier, which was impacted by state mandated closure of all properties for much of the quarter, with total adjusted EBITDAR of $385.4m up significantly from $16.1m in 2020.
Keith Smith, president and CEO of Boyd Gaming, commented: "During the quarter our business continued to strengthen, as gaming revenues surpassed 2019 levels. We are encouraged that the strength from the first half of the year has carried into July, and are confident in our ability to continue delivering robust levels of EBITDAR and margin performance.  
"These outstanding results are a tribute to the hard work of the entire Boyd Gaming team and their shared dedication to our transformed operating model, which will continue to create long-term value for our stakeholders."
The group's 'Midwest and South' segment led the way with revenue of $618,727, up 295.3 per cent and 10 per cent from $156,504 and $560,718 during the previous two years respectively.
'Las Vegas Locals' came in at $236,095, an increase of 384.9 per cent from 2020's $48,691 and 6.9 per cent from 2019's $220,948, as 'Downtown Las Vegas' reached $38,780, representing a significant surge from $4,664 year-on-year but a 39.8 per cent drop from $64,466 two years ago.
Property adjusted EBITDA finished up at $259,992 in the 'Midwest and South' (2020: $32,655 & 2019: $165,064), 'Las Vegas Locals' recorded $133,570 (2020: $2,858 & 2019: $71,449), and 'Downtown Las Vegas' came in at $15,421 (2020: -$7,220 & 2019: $15,902).
"Our second-quarter results reflect the strength of our operating strategy as our streamlined cost structure, enhanced capabilities and focus on our core customers all continue to drive strong results throughout our portfolio," Smith added.
"We achieved record results for Adjusted EBITDAR and operating margins, with company wide margins exceeding 43 per cent and Las Vegas Locals margins approaching 57 per cent.