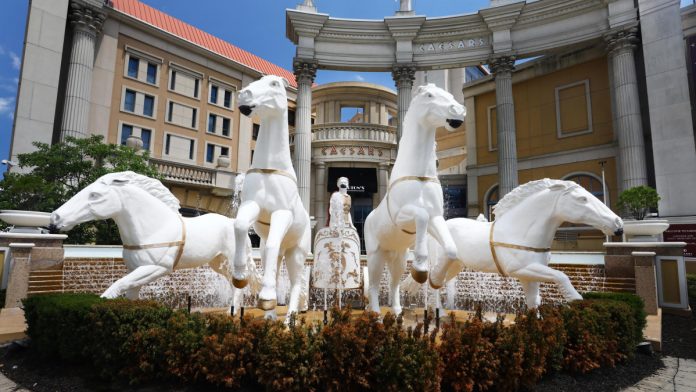 Caesars Entertainment has lauded the strength of its regional markets, as well as a "dramatic improvement" in Las Vegas, as the group details a significant improvement in its second results when contrasted to the COVID-19 ravaged period from one year earlier.
For the second quarter ending June 30, 2021, net revenue came in at $2.5bn (2020: $127m), with net income of $71m contrasted to a loss of $100m, and same-store adjusted EBITDA finishing up at a record $1bn, a significant swing from 2020's loss of $131m.
In the casino operator's Las Vegas segment, Caesars has reported same-store revenue of $855m and adjusted EBITDA of $423m, with its regional section documenting revenue and adjusted EBITDA of $1.5bn (2020: $114m) and $621m (2020: -$8m), respectively.
For Caesars Digital, the group's sports betting and online gaming segment, same-store net revenue was $117m (2020: $11m), and adjusted EBITDA at $2m (2020: $5m).
Tom Reeg, chief executive officer of Caesars Entertainment, commented on the group's performance: "Our second quarter operating results improved significantly versus the first quarter of 2021 driven by continued strength in our regional markets and a dramatic improvement in results in our Las Vegas segment.
"With the William Hill acquisition now closed, we have officially rebranded our sports betting operations to Caesars and we launched our new comprehensive marketing campaign on August 2, 2021."
Furthermore, the company has also documented its performance for the first six months of the year, which highlighted revenue of $4.29bn (2020: $600m), net loss of $352m (2020: -$276), and adjusted EBITDA finished up at $1.53bn (2020: $92m).
"We anticipate that our balance sheet will be further enhanced through improved operating trends and expected asset sale proceeds. We paid down $325m of debt during the quarter and remain committed to further debt reduction," said Bret Yunker, chief financial officer at Caesars.