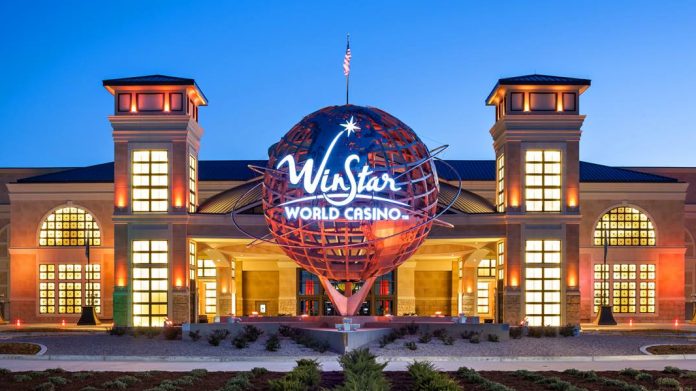 GAN has rolled-out a two-year extension to a pre-existing simulated gaming and patent licensing agreement alongside the Chickasaw Nation's Thackerville, Oklahoma-based WinStar World Casino and Resort.
The Chickasaw Nation owns and operates 20 regional casino properties in the state, with WinStar, which also boasts the operations of simulated gaming that is available at WinStarOnlingGaming.com, its largest gaming facility.
Jack Parkinson, general manager of WinStar World Casino and Resort, commented: "GAN has been our social online gaming partner since 2017 and we are excited to expand upon that partnership.
"GAN's full service online social casino offering, integrated with our leading rewards program, represents a strategic online experiential product that fosters increased patron engagement outside our traditional retail channels."
WinStar World Casino and Resort, which GAN lauds as a "major gaming destination, currently boasts almost 7,500 electronic games and 145 table games.
Dermot Smurfit, CEO of GAN, stated: "We are pleased to further our long-standing relationship with WinStar and the Chickasaw Nation tribe. As anticipated, our simulated gaming offering has enhanced WinStar's engagement with its patrons, growing both digital and on-property visitation. 
"We look forward to continuing to support WinStar in its ability to capture significant digital market share through our simulated gaming offering which accompanies its well served, land-based gaming enterprise."
Earlier this week, GAN asserted that it remains "in a strong financial position" heading into the remainder of the year, as the group disclosed its performance through the second quarter of 2021.
This saw total revenue during Q2 increase 24 per cent quarter-on-quarter to $34.6m (Q1: $27.8m), driven by strong growth in the B2C segment, primarily in Latin America and Northern Europe, with sports results benefiting from a higher-than-expected margin.
The group's B2C segment surged 68 per cent to $23.9m (Q1: $14.3m) during a quarter which included the Copa America and Euro 2020, with B2B dropping from $13.6m to $10.6m, however, Q1 included $3m of patent licensing revenue.