As one of the industry's favourite live dealer fixed-odds betting games suppliers, BetGames has continued to capitalise on its enviable 2020 success by revamping its operations and delivery to appeal to tier one operators the world over.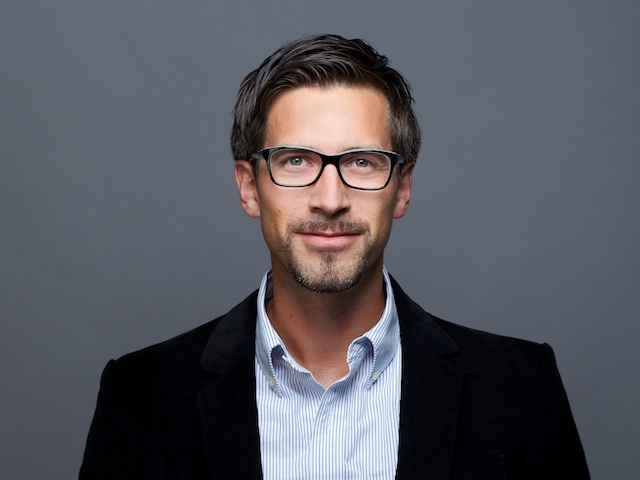 CasinoBeats sat down with Thomas Aigner, head of sales at BetGames, to talk through the studio's multiple milestones in recent months, including the relaunch of its lottery suite, new Malta Hub and extensive rebrand.
CasinoBeats: BetGames has had an exciting few months with your Malta hub, rebrand and Lotto Reloaded launch. Can you tell us about all these big announcements and what that means for you as a studio?
Thomas Aigner: Indeed, we've had an excellent few months with several new developments within our business. The opening of the Malta hub was an important step for us as it underlined our international footprint and mindset. We've been looking to expand in several jurisdictions and the launch of our new base of operations will allow us to grow our foothold in a fiercely contested market.
Additionally, the rebranding into Lotto Reloaded meant a lot as it followed our strategy and showed that BetGames as a company and brand is leveling up. It also means that with our lucky games, we are now perfectly positioned to be included in tier-one operators' portfolios. We expect to see more of this kind of development in the near future.
Moreover, we also did a full rebranding of our CI and website which was another important step towards our three-year strategy.
CB: How will this change what you offer your partners and how do you see the company evolving from a commercial perspective?
TA: As soon as these changes came to fruition, we immediately experienced success, especially on our commercial side. Our classic portfolio of games is now attracting even more players in different regions and getting more visibility on our partners sites, resulting in a much-welcomed growth in gross gaming revenue.
This gives us even more opportunities to re-invest money into existing partnerships with current partners, which is a nice updraft to what we already see now. In addition, I believe that the changes show our professionalism, as these occurred in an extremely short period of time, without troubling our partners. This results in more partner interest for future developments and branded solutions.
CB: Where is the key for BetGames right now in terms of global regions? Where do you see your products fitting in alongside the casino lobby?
TA: We see ourselves as an international company and are currently growing in all continents but, we still have some strong markets where we started early. From a product perspective this is also reflected by the fact that we are offering a classic portfolio of games which are well known and liked by players in all markets.
We see ourselves as the perfect product for sports bettors and a great conversion tool for both cross-selling and upselling our fantastic services. Therefore, many of our partners have included BetGames content in its own category with a cross-link of single games in the live casino lobby – but also targeting sports bettors with our own category of games.
All our developments have sports betting DNA in them – and it's really shown results. If we sit in the live casino lobby, games such as Rock Paper Scissors will fit into the game show category and, of course, our lotto and card games. 
This is particularly the case in such a saturated market as now – given that players are overwhelmed with a lot of similar content, which, frankly, means that many are tired of seeing more of the same.
This is where we step in as we're truly unique. We offer by far the best format to make sports bettors feel right at home. BetGames on the other hand has unique content, odds and a betslip to attract sports bettors, we also offer the easiest and simplest games which are loved by a wide target audience. The simplicity and ease of understanding of our content gives us more visibility on partner sites, as this is totally the opposite of other supplier developments.
CB: What, in principle, is the appeal BetGames products have to offer competitors in the live casino space? How do you differ as a studio?
TA: Again, it's the simplicity of our games, players find them easy to understand. We give them exactly what they want (especially for sports bettors) and do not distract them by displaying too much.
Of course, we also have our more sophisticated products, which add a really great additional twist – and will be a key part of future offerings. Of course, each game has its own place – and our classic portfolio of games are much loved due to their simplicity, ease of use and simplicity.
CB: When it comes to taking on the Evolutions of this world, are you looking to appeal to the same demographic of players? Is, for example, sport proving a stronger cross-sell for your products?
TA: We have a much broader target audience that is not strongly focused on attracting VIP players. If there's one thing we've learned from the last year – the future of gaming is all about extended entertainment and low-spend over longer periods of time.
We're perfect for cross or upselling sports bettors into such a live environment, and it's a real win for the operator/regulator relationship – meaning we can engage players with that same fixed-odds format they know and love – the Evolutions of this world can't offer this – and it really shows by the demographics who always choose us over them.
CB: Last but not least, following all your recent news – what does 2022 look like for BetGames? What can we expect over the next 12 months?
TA: You can expect big news in 2022, as we're currently heavily investing into great new developments to go alongside our classic portfolio of games. Of course, we won't be giving too much away now – but we've got some truly unique plans in the pipeline!
Additionally, we're following our strategy by refurbishing our studios and making them more attractive for different markets. Localisation is of course a focus for us, and our new format enables us to deliver a product that can work in say, 20 different countries and 10 different languages.
Looking to the future, I believe that with the excellent strategy we have in place – as well as the first-rate insights and analytics that we apply to the create process, we'll ensure that by expanding our already hugely popular portfolio, our BetGames brand will continue to go from strength-to-strength in our vertical.
I am delighted to be part of this journey and am very confident that we'll continue to prove ourselves as an invaluable partner to tier one operators the world over.