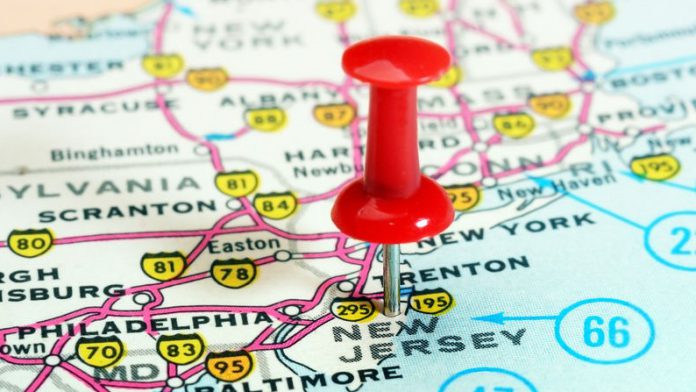 New Jersey sportsbooks rode the beginning of an impending sports betting surge through August, as the region's igaming ecosystem closed the gap to achieving $1bn in annual revenue.
The Garden State's online casinos and poker rooms generated $113.2m in gross gaming revenue in August, a 29 per cent uptick from $87.8m from one earlier, although it did fall shy of the record $118.7m in July. 
Online casino games accounted for $110.8m of August's revenue, up 30.7 per cent from $84.7m in August 2020.
Through eight months of 2021 online casinos and poker rooms have produced $866.1m in revenue for the year, which puts the industry on pace to surpass 2020's record $970.4m as well as soar beyond $1bn for the first time.
Borgata, which includes the BetMGM brand, retained its place at the top of tree with revenue of $37.2m (2020: $19.7m), coming out ahead of Golden Nugget Online Gaming's $29.7m (2020: $27.6m), and Resorts Digital's $21.6m (2020: $17.8m).
Furthermore, Borgata reigned supreme in the land-based rankings once again after recording revenue of $52m (2020: $40.4m), however, Hard Rock closed the gap after finishing at $45.7m (2020: $32.8m).
"This year's revenue could end up nearly tripling the revenue gained in all of 2019, which is remarkable to think about," said Eric Ramsey, analyst for PlayUSA. 
"The behavior change we saw last year appears long-lasting, and perhaps even permanent. While there are some bumps in the road ahead for sports betting, including increased competition from neighbors, it appears there is not much that will slow down online casinos."
Online and retail sportsbooks in New Jersey took $664.7m in bets in August, which is down half a percentage point from $668m month-on-month but up 14.9 per cent from the 2021 low of $578.7m hit in July. Sportsbooks have now generated $6.1bn in wagers in 2021, topping the $6bn handle produced in all of 2020.
Gross gaming revenue in August grew 31.7 per cent to $52.0m from $39.5m in August 2020, but slid 5.4 per cent from July's 55m in revenue. This generated $7.9m in state and local taxes.
"The state's online casinos continue to churn out $100m-plus revenue months, month after month, and August's growth shows just a hint of what is to come for sports betting," added Eric Ramsey. 
"Now the state's sportsbooks and online casinos are both poised to reach heights that not long ago were thought to be impossible."