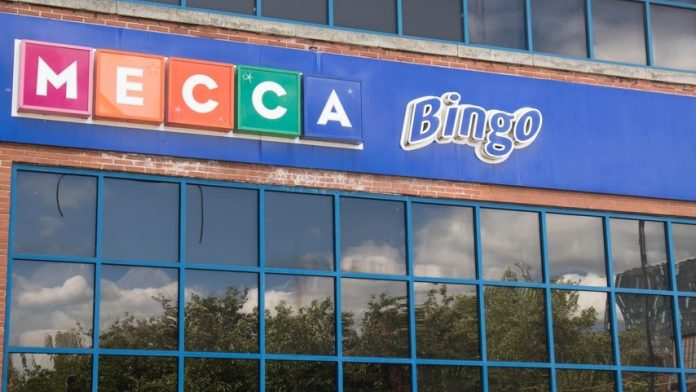 Rank Group has documented an "excellent response" by customers following its venues resuming action earlier this year, with confidence issued that trading will demonstrate continued improvement across the business moving forward.
These comments come amid the release of a trading update for the period ending September 30, 2021, which the company says fell in line with expectations, and during which like-for-like net gaming revenue grew 69 per cent to £163.1m.
On a channel basis, NGR across digital and retail venues increased five per cent and 117 per cent year-on-year, respectively.
Looking closer at the former of those business segments, Rank's UK digital business is reported to have returned to growth during the quarter with a four per cent £38.2m.
Grosvenor digital grew NGR by 12 per cent, driven by the growth in revenue from omni-channel players following the reopening of casinos.  
Mecca digital has also documented an uplift of six per cent, with Rank also updating that the migration of the brand on its proprietary 'Ride' platform remains on schedule for January 2022.  
However, despite this the group adds that "the performance of our other brands was mixed," with growth in the casino business offset by revenue declines in bingo resulting in a combined NGR drop of six per cent.
In International digital, Yo NGR grew by 11 per cent during the period, despite the ongoing impact of regulatory changes preventing promotional offers being made to new customers.
The land-based Grosvenor casino business shot up 209 per cent YoY but dropped 20 per cent when compared to the same quarter during 2019/20, before the impact of the pandemic took hold.
Rank updates that "London continues to feel the impact of reduced tourism," whilst outside of the English capital NGR is said to be "running at close to pre pandemic levels".
Mecca demonstrated a 41 per cent YoY increase and 22 per cent decline compared to two years earlier, with player numbers and revenue gradually improving but visits from more frequent customers being slower to bounce back.
Enracha venues NGR demonstrated a 20 per cent YoY uptick but 21 per cent drop from 2019/20 as trading restrictions continue to gradually ease across Spain.
Based on current trading, as well as an expectation of continued improving performance across all businesses and assuming venues remain fully open, Rank expects revenue for the year ending June 30, 2022, to be in the range of £700m to £750m and EBIT to finish at £50m and £75m.
"We have seen an excellent response from our customers as they return to our venues, with our colleagues doing a great job in ensuring they are being properly entertained within a safe environment," explained John O'Reilly, CEO of Rank.
"Whilst forecasting remains difficult as we emerge from the pandemic in an environment of volatile costs and numerous supply chain challenges, we are confident that trading will continue to improve across each of our businesses during the remainder of the year."