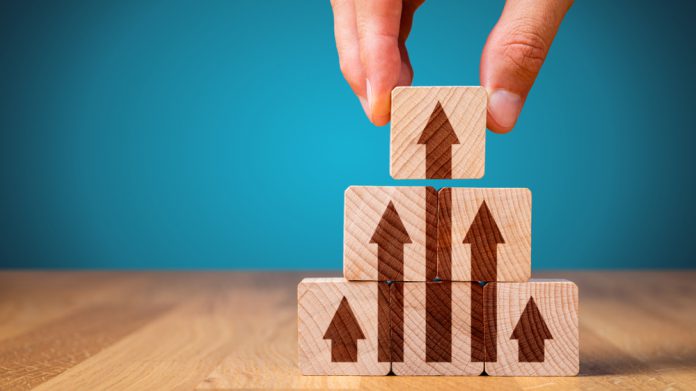 Evolution has heaped praise on an entertainment first strategy, after the group reported further significant growth through a Q3 that the group says has seen "another quarter of extremely high activity" within the company.
As revenue through the quarter grew 97 per cent year-on-year to €276m (2020: €140m), Martin Carlesund, CEO of Evolution, says that the results have "once again proven that our strategy to focus on the entertainment of the end-users and seamless and flawless experience is successful".
This came amid a reshaping of the firm's RNG business, with 2021 witnessing a re-structured product roadmap as well as a rebuild of the NetEnt technical platform, one side effect of which has been fewer game releases through the year.
This, says the group, will bring an update integration for online, with its 'One Stop Shop' to enable operators "to reach all our existing content from one single integration and ensures that access to future Evolution content will go seamless and fast world-wide," Carlesund notes. 
"This is a major step for both us and our customers but even more so for all our end users who will get more fantastic Evolution content."
Of the aforementioned revenue figure, Evolution's live segment accounted for €214.5m, up 5.3 per cent from Q2's €203.7m, with RNG increasing 16 per cent from €53m in the second quarter to €61.5m.
The positive revenue development within online casino is put down to increased commission income from existing customers and, to a certain extent, from new customers.
On a geographical basis, the firm's 'Rest of Europe' segment dropped slightly from €104m to €103.2m, with fellow industry incumbents often citing struggles within the German and Dutch markets during recent weeks.
Asia increased 16.7 per cent to finish at €76.7m (Q2: €65.7m); with North America up 17.2 per cent to €31.9 (Q2: €27.2m); 'Other' rose 8.2 per cent to €25.6m (Q2: €23.5m); and the Nordics finished up at €19.5m, an 18.9 per cent uptick from €16.4m quarter-on-quarter. The UK recorded a 3.5 per cent quarterly revenue drop to €19.1m (2020: €19.8m).
Third quarter EBITDA surged to €192.9m (2020: €90.7m), with profit for the period coming out at a 98 per cent increase to €157.4m from €79.3m recorded in the same quarter one year earlier.
For the year-to-date, revenue increased 100 per cent to €768.5m (2020: €383.5m), which the group again says mainly derives from increased commission income from both new and existing customers. RNG accounted for €166.7m of that figure, with live coming in at €601.8m.
EBITDA through the January to September time frame came out at €623.9m (2020: €235.9m), with profit for the period up 113 per cent from €204m to €433.8m.
"Top-line growth is driven by very strong global demand for live casino but also impacted positively from our increased RNG business," Carlesund explained.
"Live casino revenue growth was 53.2 per cent compared to Q3 2020, which is higher than the pre-pandemic growth rate levels, showing that many of our newer players are staying in the network.
"RNG growth was 7.9 percent compared to pro-forma figures of Q3 2020 for NetEnt and BTG. Big Time Gaming, which was fully consolidated into our results in the third quarter, contributed with €10.6m in revenue. 
"BTG stand-alone is growing at a rate of over 30 per cent in the quarter, compared to their corresponding quarter in 2020. Our NetEnt and Red Tiger brands show growth of about three per cent compared to the same quarter 2020 and while this development is in line with our expectations, our ambition for our NetEnt and Red Tiger brands is to deliver stronger growth moving into 2022."
Adding: "We are now well on our way into an exciting and very hectic last quarter and we have had strong start to the fourth quarter so far.
"New games to release, new studios to build, OSS to be rolled out and great new Evolutioneers to recruit at the same time as all of us already here need to focus hard on what we can do better, what we can do to make Evolution a little bit better every day."