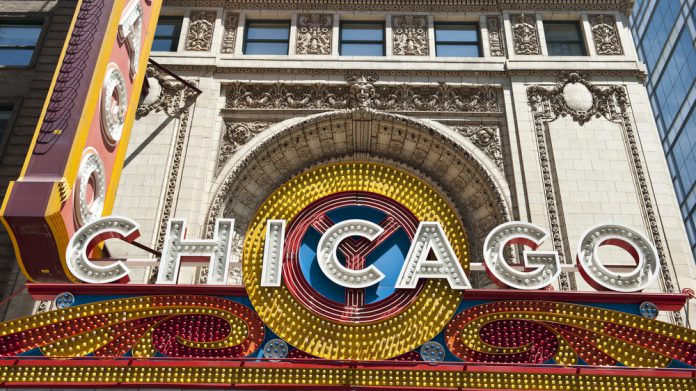 Bally's has outlined its ambition for a $1.6bn Chicago-based casino resort, after submitting its proposal to the city after Mayor Lori Lightfoot launched a request for proposals process earlier in the year.
Further proposals have been submitted by HR Chicago, whose casino operations would be run by Hard Rock; as well as Rivers Chicago at McCormick and Rivers 78 Gaming, both of which would see Rush Street Gaming placed in charge of its casino. 
"We are thrilled to have received five high-caliber proposals from Bally's Corporation; HR Chicago; Rivers Chicago at McCormick; and Rivers 78 Gaming," said Lightfoot. 
"The submission of bid responses represents a major step toward the thoughtful development of a casino resort that uplifts our businesses, employs and empowers our residents and encourages tourism. We look forward to the next phase of discussions to bring this world-class entertainment experience to our city."
Bally's, which has proposed two potential sites within the city, says that its Chicago casino, hotel, and entertainment venue would become the group's flagship property and "showcase the best" of the region in its programming".
The facility would be constructed in two phases, with the $1bn first stage to include 2,700 slot machines and 95 table games with room for expansion, a 100-all suite hotel, outdoor music venue for performances seating 500 to 1,000, green space, dining options and pop-up entertainment by local artists.
Upon achieving an expected investment return threshold on phase 1, Bally's Chicago will expand its footprint with an additional $600m investment to add up to 4,000 total gaming positions; a 400-room hotel tower with a rooftop pool and bar; an amenity terrace; 3,000-seat flexible indoor entertainment venue; a 20,000-square foot exhibition space with both a Chicago sports museum and rotating immersion exhibits; and an expanded food and beverage program.
In response to the city's request that a temporary facility operate while the permanent facility is being developed, Bally's Chicago intends to operate such an entity adjacent to the Chicago Tribune Publishing Center site. 
Furthermore, Bally's says that it intends to utilise a portion of the available 4,000 gaming positions at O'Hare and Midway airports, stressing that "properly marketed, the airport visitation will capture incremental customers for Bally's Chicago and generate additional tax revenue for the city".
"Chicago is a dynamic, world-class city, which is why we are committing to make a $1.6bn investment in establishing Bally's Chicago as our flagship, and the only property in its class in the Chicagoland market," said Soo Kim, Bally's chair. 
"This property will be built, owned, and operated by Chicagoans, with a focus on minority and women investors, contractors, suppliers, consultants, and employees. It will generate tax revenue, create good-paying jobs, and attract international, national, and local visitors for generations to come."
Bally's has also committed to a series of hiring goals, which will be achieved through workforce development partnerships with community-based organisations, non-profits and city colleges of Chicago.
"This team will bring together broad, diverse perspectives and experience to collaboratively build an entertainment destination of which all Chicagoans can be proud," stated George Papanier, Bally's president of retail. 
"In pulling together this team, Bally's supports minority- and women-owned firms that would not otherwise have the capacity to bid on a project of this scale, and, in the process, further enhancing their credentials and ability to compete individually on future large-scale projects.
"Additionally, given our longstanding track record as a labour friendly operator, we look forward to working with local unions on this exciting project."