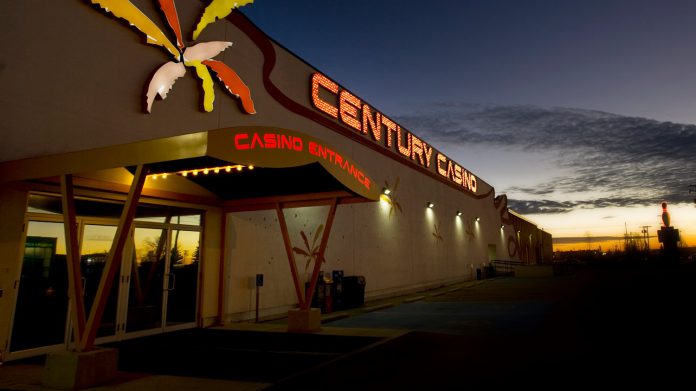 Century Casinos has disclosed a pair of expansion plans within Missouri, as the casino operator reflects on "outstanding" Q3 results that brought quarterly records.
Through the period ending September 30, 2021, revenue increased 22 per cent year-on-year to a quarterly high of $116.61m (2020: $95.7m), with upticks recorded in each of the company's geographical divisions.
The US took the lion's share after closing the period at $73.89m, an 18 per cent increase from 2020's $62.64m, ahead of Canada's $21.36m, up 29 per cent from $16.57m, with Poland narrowly behind after climbing 30 per cent to $21.15m (2020: $16.33m).
Group wide earnings from operations closed 71 per cent ahead at $25.72m (2020: $15m), with adjusted EBITDA rising 49 per cent from $22.21m to $33m.
Furthermore, the operator has also detailed plans to relocate its Century Casino Caruthersville, currently the last remaining riverboat on open water in Missouri, to a land-based casino with an attached hotel, which is estimated to open in the early stages of 2024.
Alongside this, the group is also set to build a hotel that will attach onto Century Casino Cape Girardeau, with the project estimated for completion in late 2023. 
The company estimates project costs of $68.3m, which will be funded through cash on hand, financing, or a combination of the two.
"In the third quarter we achieved outstanding results," explained Erwin Haitzmann and Peter Hoetzinger, co-chief executive officers of Century Casinos. 
"We achieved our highest quarterly net operating revenue and adjusted EBITDA in the company's history and a consolidated Adjusted EBITDA margin of 28.3 per cent. 
"We continue to have a strong balance sheet, with cash over $100m and no substantial debt maturities before 2026.
"We are exploring exciting growth opportunities at our two Missouri properties with plans to build a hotel at each property and a land-based casino in Caruthersville."
For the year-to-date, revenue, earnings from operations, and adjusted EBITDA, grew 28 per cent, 376 per cent, and 143 per cent, to $281.2m (2020: $219.46m), $52m (2020: -$18.87m), and $73m (2020: $30m).
Breaking down the group's nine month revenue, the US recorded the only increase after surging 54 per cent to $214.96m (2020: $139.9m) during the period.
Revenue at Century Casinos' Canadian venues dropped 20 per cent to $30m (2020: $37.47m), with Polish facilities down 12 per cent from 2020's $40.79m (2020: $35.75m).