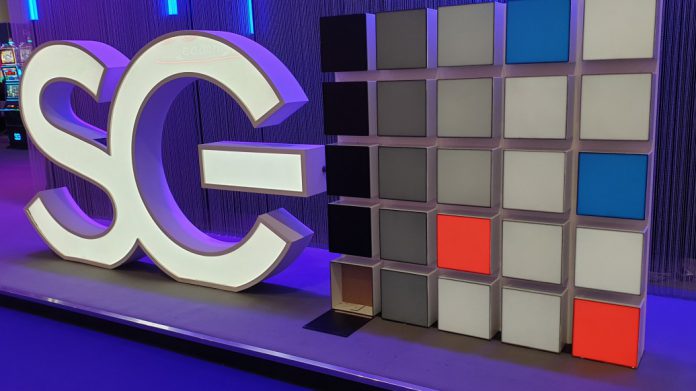 Scientific Games has hailed progress through the year's third quarter, spearheaded by its gaming segment, in addition to elaborating upon "tremendous progress" made in accelerating a vision of becoming "the leading cross-platform global game company".
Through the previously announced sale of its lottery and sports wagering businesses, in addition to acquisitions such as Authentic Gaming and Lightning Box, the company says that it boasts "an exciting path" to "move rapidly to unlock significant value".
Barry Cottle, president and CEO of Scientific Games, commented "In just the last few months we have made tremendous progress on our strategic pillars, delivering on our promises, and rapidly advancing our vision to be the leading cross-platform global game company. 
"With the sale of our lottery and sports betting businesses we are transforming our company, raising $7bn which will significantly de-lever the balance sheet and enable us to invest for growth. With our streamlined organisation we have all of the pieces in place, and are singularly focused on building games fully cross-platform."
Revenue through the year's quarter recorded a 25 per cent uptick to $539m (2020: $432m), buoyed by continued gaming momentum in the North American market, including gains in gaming ops, game sales and tables business, in addition to a strong US igaming performance.
The group's gaming segment climbed 47 per cent to $339m (2020: $231m), driven by the "success of our new product roadmap," including new game launches, as well as a growing cabinet footprint with its North American premium installed base growing for the fifth consecutive quarter.
SciPlay, regarding the purchase of which SG is awaiting the outcome of a special committee process, decreased four per cent to $147m (2020: $151m) due primarily to a temporary event, isolated in Jackpot Party Casino, which the firm says "has since been addressed".
Revenue across the group's igaming division jumped six per cent to $53m (2020: $50m), which the company aligns to the strength of original content, elevated US GGR, and an increase in US market share partially offset by seasonal trends.
"Operationally we also made great strides in the quarter, further cementing the turnaround at our gaming business, strengthening our leadership position in igaming and making great progress expanding in casual at SciPlay," Cottle continued.
"I want to thank all of our teams around the world for their hard work and commitment and for what they have enabled us to accomplish."
Net income from continued operations during the third quarter came in at $100m as opposed to 2020's $187m net loss, due to a $181m income tax benefit as a result of the partial reversal of its valuation allowance on deferred taxes and strong gaming revenues, which were significantly impacted by COVID-19 disruptions in the prior year period. 
Furthermore, the past year also included temporary austerity measures that were implemented due to COVID-19 disruptions, and certain gaming business segment inventory and credit loss charges, none of which recurred during the time frame in question.
Consolidated AEBITDA from continuing operations was $203m, up 74 per cent from $117m year-on-year, driven by triple-digit growth in gaming and a double-digit uptick in igaming.
Connie James, EVP and CFO of Scientific Games, explained: "We have an exciting path ahead of us as we move rapidly to unlock significant value. With the announced sale of lottery and sports betting businesses, as well as organic investments and key acquisitions like Authentic, Lightning Box and Koukoi, you are quickly getting to see the shape as well as the pace and agility of our new organisation. 
"The divestitures put us on a clearly defined path to materially de-lever while providing us with the ability to invest. Our momentum continued this quarter with strong top and bottom line growth and with strong quarterly cash flow as the teams continued to be laser-focused on productivity.
"We are seeing our company come together and coalesce around a high-performance culture that embraces our bright future as we pursue our new vision and I can't thank our employees enough for their dedication and enthusiasm."