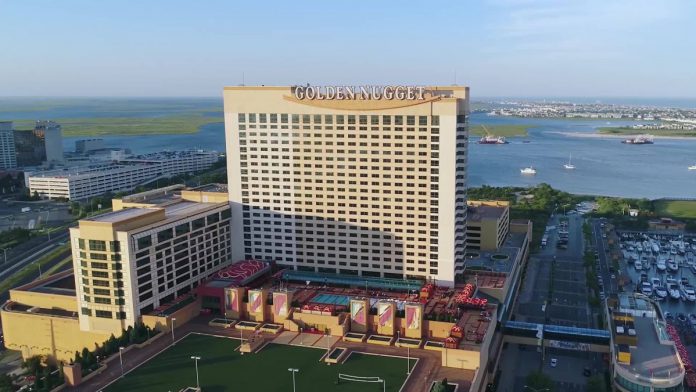 Golden Nugget Online Gaming is set to plot a course of expansion across further US jurisdictions, as the casino operator reflects on "another quarter of double-digit revenue growth".
The firm, which asserts that 2021 "continues to be a banner year for growth," secured third quarter revenue of $35.6m, which represents a 37.4 per cent uptick from the $25.9m recorded one year earlier.
Net loss during the three months ending September 30, 2021, came in at $31.3m contrasted to a los of $1.8m one year earlier, including a loss on warrant derivative liabilities of $18.9m, stock-based compensation expense of $3.4m and $2.8m of merger related expenses whereas no such loss or expenses were recognised in the prior year period.
Adjusted EBITDA loss during the quarter came in at $2.5m from $8.2m, primarily attributable to growth investments in new markets, predominantly in Michigan, with active first time depositors securing a 133.2 per cent uptick and 12 month active depositors grew 111.9 per cent.
Tilman Fertitta, chair and CEO of GNOG, commented, "We are pleased to deliver another quarter of double-digit revenue growth in an increasingly competitive market.  
"Golden Nugget Online Gaming continues to pride itself in making the right investments in product, marketing and technology without wavering from our ultimate goal of profitability – as we have achieved in New Jersey.  
"With successful launches in West Virginia and Virginia now under our belt, we look forward to expanding into new jurisdictions where we can bring our players a premium player experience."
For the first nine months of the year, revenue increased 38.2 per cent to $94.1m (2020: $68.1m), net income reached $36.7m (2020: $2.5m), adjusted EBITDA loss finished up at $9.8m compared to $22.6m, and AFTD grew 188.2 per cent compared to the first nine months of 2020.
Thomas Winter, president of GNOG, explained, "2021 continues to be a banner year for growth at GNOG.  In Michigan, we continue to grow revenues, posting a 26.3 per cent GGR increase over Q2 2021, while the rest of the market grew 4.7 per cent.  
"Our market leading growth in market share in the state during the quarter is a direct reflection of our steady focus on customer acquisition and retention, while our 33.6 per cent quarterly growth in net gaming revenue, outpacing our GGR growth, illustrates our financially disciplined approach to new markets.
"In Q3, Michigan accounted for 70 per cent of our new active depositors, net average revenue per user kept growing in line with our forecast and we expect this trend to continue, as the weight of returning players, especially VIPs, increases in our players mix. This customer loyalty gives us further confidence that Michigan will eventually be at par with New Jersey in our revenue mix."
Adding: "Elsewhere, we expect to build on this growth with our recent launches in West Virginia and Virginia and look forward to continuing our expansion plans as we move closer towards bringing the premium content and innovative features, synonymous with the Golden Nugget brand, to Arizona, Ontario and Pennsylvania, subject to licensure and regulatory approvals."