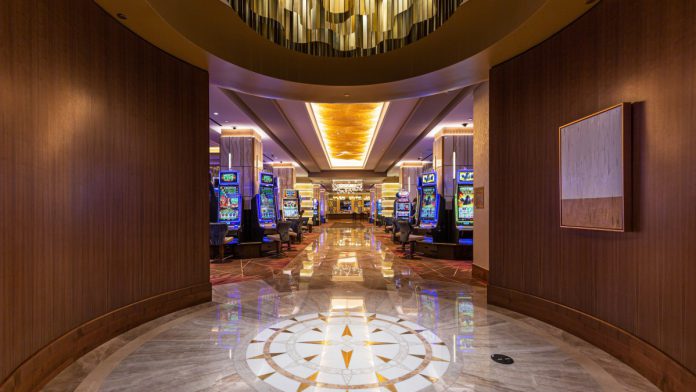 Yaamava' Resort & Casino at San Manuel has teamed-up with Angel City Football Club, amid a vow to support the youth across the 'Inland Empire' region, which is spread across the Southern Californian counties of Riverside and San Bernardino.
The gaming property, previously known as San Manuel Casino, will become the team's official casino partner, with the two set to collaborate to support the region's youth through a series of football camps that will help promote physical activity and education.
Yaamava' and ACFC will also work to activate what they call the 'Angel City Sponsorship Model,' which will be structured for every team partner to make a charitable impact in the area.
In addition to the camps, the club will also host a local youth team at an ACFC VIP game experience, starting in its inaugural 2022 season.
"Our partnership with Yaamava' is a long-anticipated announcement, and we are proud to welcome them as a founding partner," stated Jessica Smith, ACFC head of revenue. 
"Our goal at Angel City is to make an impact that spreads far and wide across the vast region within and adjacent to Los Angeles.
"With Yaamava', we are expanding our footprint of community impact to the Inland Empire, starting with our one-of-a-kind youth clinics."
Yaamava lauded "a new chapter of rebirth and boundless potential" earlier in the year, amid September's "milestone" rebranding.
The venue currently finds itself amid a $760m three-phase expansion project, which saw its casino gain extra slot machines, bringing the total to more than 6,500; an additional high-limit gaming room; three retail shops and new bars and restaurants.
Phase two, including a 17-floor hotel, is scheduled to open next month, with the final stage, which will feature the grand opening of a 3,000-seat entertainment venue, to take place in 2020.
"Yaamava' Resort & Casino at San Manuel is delighted to announce our partnership with Angel City Football Club," Rikki Tanenbaum, chief operating officer for the San Manuel Band of Mission Indians, said of the ACFC partnership.
"The tribe partners with organisations that share its values, and ACFC's mission to strengthen our Southern California communities through the empowerment of youth and greater inclusivity is one that resonates with us deeply."