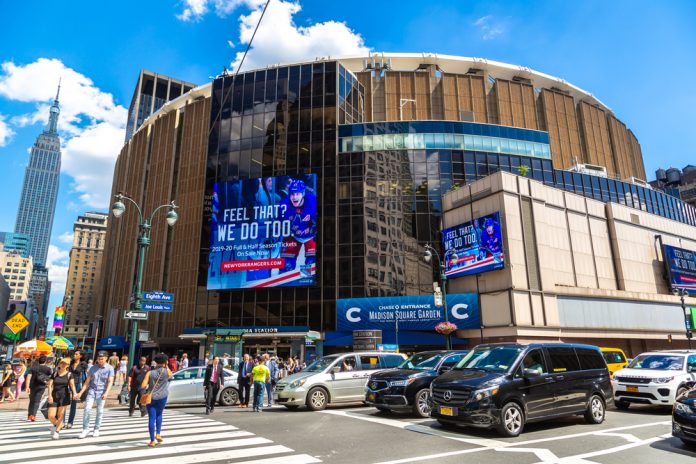 The American Gaming Association's 'Have a Game Plan – Bet Responsibly' campaign has gained two new pledges in Madison Square Garden Sports Corp and Madison Square Garden Entertainment Corp.
As a result of the partnership, the two MSG brands will promote the AGA's responsible gambling campaign at the arenas of both the New York Nicks basketball team and New York Rangers ice hockey side.
Additionally, the messaging will be displayed across both teams' digital media channels and on-air through the MSG Network, including promotion on regular betting-oriented programming such as Odds With Ends, the Bettor Half Hour and The Betting Exchange.
Ron Skotarczak, executive vice president, marketing partnerships, Madison Square Garden Entertainment, said: "With the continued growth of legal sports gaming throughout the tri-state area, it's a priority for MSG Sports and MSG Entertainment to ensure that fans and viewers have access to educational resources on how to wager responsibly.
"Providing a platform to amplify Have A Game Plan is essential to our strategy and supporting future growth in this industry."
Have a Game Plan was first launched by the AGA in late 2019 as a means of promoting responsible betting to sports fans as the US gambling industry continues to grow at a rapid pace, with 32 states plus the District of Colombia now accepting wagering and the GGR of jurisdictions such as Colorado and Pennsylvania reaching new heights.
The campaign promotes four key principles to American bettors – setting a budget, keeping betting social, knowing the odds and only playing with regulated operators consumers can trust.
So far, Have a Game Plan has received endorsements from a number of sports organisations including the New York Jets, Washington Football Team and the UFC, as well as operators including DraftKings, MGM Resorts and Rush Street Interactive.
"MSG is a fixture in the New York sports market, and we are proud to have them join Have A Game Plan," added AGA senior vice president Casey Clark.
"MSG's unique activations further support our goal of convening the sports betting ecosystem around a common message to advance responsible gaming.