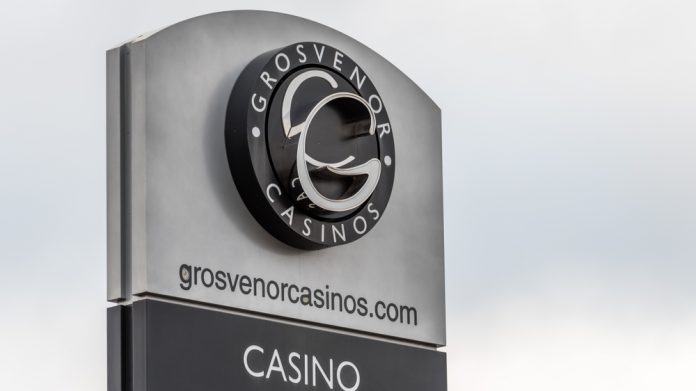 Grosvenor Casinos has recruited the services of Tangam Systems in a bid to "improve profitability and create a more compelling gaming experience for our customers" across its table games offering.
This will see the casino operator utilise the firm's flagship table games management (TYM) software solution, in an attempt to drive efficiency, transparency and decision-making for its table games operations.
"We are thrilled to partner with Grosvenor Casinos, a world-class, strategic leader within the European gaming industry," stated Maulin Gandhi, president of Tangam Systems. 
"By utilising a data-driven approach, they can deliver better, faster, and more enduring outcomes to unlock the full potential of their table game operations."
Launched in 2010, TYM turns data into actions to optimise spread planning, game mix, and dynamic management for table games.
"We are excited to be part of the Grosvenor's transformation. Their team's passion for what they do paired with our operational expertise and real time optimization I believe will deliver sustainable revenue growth" added Adrian Radford, director of casino operations and strategy at Tangan Systems. 
"TYM has proven to be a game changer already in this region as operators look for a more sophisticated way to manage their table games business."
Grosvenor Casinos, which boasts 52 locations across the UK, recently reported that business across the year's third quarter shot up 209 per cent year-on-year, but dropped 20 per cent when compared to the same quarter during 2019/20, before the impact of the pandemic took hold.
"We are really pleased to be partnering with Tangam Systems to use a dynamic and data-driven model of managing our table games, to improve profitability and create a more compelling gaming experience for our customers," stated Richard Playle, commercial director for Grosvenor Casinos.
"TYM recommendations and intuitive dashboards empowers our team to make important decisions within minutes ensuring we meet the demands of our customers in real time, and having the data at your fingertips enables the operational teams to run the gaming floors with greater efficiency."