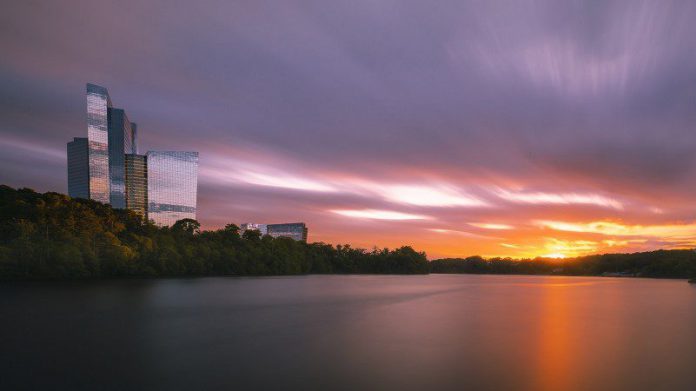 Mohegan Gaming and Entertainment has lauded the "hard work, dedication and support" of its entire employee network, as the group secured adjusted EBITDA records during the fourth quarter ending September 30, 2021.
Amid the casino operator's continued recovery from the COVID-19 pandemic, net revenue through the three month period increased 33.1 per cent year-on-year to $391.23m (2020: $294m).
This uptick was aligned to the addition of Mohegan Sun Casino Las Vegas during the current period, combined with the COVID-related closure of MGE Niagara Resorts and state-mandated public health protocols at the company's other properties during the past year.
Income from operations during the quarter increased 29.5 per cent to $65m (2020: 50.2m), with adjusted EBITDA climbing 33.1 per cent from 2020's $82.8m to $110.2m, which was aligned to the aforementioned closures.
When compared to the relevant quarter of 2019, net revenue declined 5.5 per cent, however, adjusted EBITDA rose 23.3 per cent driven by reductions in labour and marketing costs.
"Our consolidated adjusted EBITDA of $110.2m was the highest in our 25-year history," explained Raymond Pineault, chief executive officer of MGE.  
"This is the second quarter this fiscal year where we generated a top three consolidated adjusted EBITDA, and only the fourth time in our history where we surpassed the $100m mark. This was due in large part to the hard work, dedication and support of all our team members throughout the organisation."
Revenue at the company's flagship Mohegan Sun facility in Connecticut increased 14 per cent YoY to $241.4m (2020: $211.81m), with the improvement due to increased visitation and positive gaming trends "as things move toward pre-pandemic normalcy".
Mohegan Sun Pocono revenue rose 22.5 per cent to $68m (2020: $55.59m), with MGE Niagara Resorts climbing significantly to close the quarter at $58m (2020: $12.42m).
The latter, whose properties reopened to the public on July 23, 2021, after a lengthy closure mandate, had operated under a number of restrictions, including a 30 per cent capacity limitation, mandatory masks, physical distancing, active screening and contract tracing requirements.
Beginning October 25, physical distancing and capacity restrictions were removed for all Ontario casinos, event spaces, restaurants and bars, however proof of vaccination, active screening, masks and contact tracing remain in effect.
Following the end of the reporting period, MGE has closed the financing to develop the Inspire Entertainment Resort on Yeongjong Island in Incheon, South Korea.
However, the company withdrew its plans for the creation of the Inspire Athens integrated resort and casino following a "comprehensive review".
Pineault added on the group's performance: "We also successfully launched our retail sportsbook at Mohegan Sun on September 30 and our online sports betting and digital gaming business in Connecticut in October, both of which will attract new customers and diversify our revenue streams. 
"Subsequent to the end of the quarter, MGE announced the completion of the financing for Inspire Korea, which was a significant milestone for this development project."