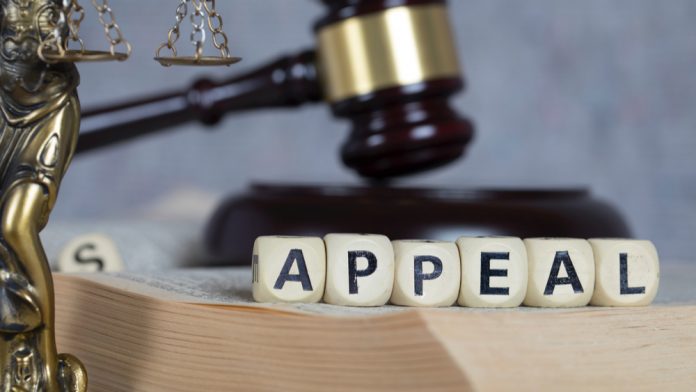 Dr. Laila Mintas has opposed PlayUp's emergency motion for an ex parte temporary restraining order and preliminary injunction.
Filing the opposition to the United States District Court District of Nevada, Dr. Mintas and her team denied allegations that upon beginning contract renewal negotiations, Mintas demanded a 50 per cent annual pay increase from $500,000 to $1m, as well as an uptick in her shareholding to 15 per cent.
Furthermore, the papers, filed in the Silver State on December 3, 2021, also state that the defendant requested to be appointed as global CEO of the group, which would require the termination of current incumbent Daniel Simic.
Upon an agreement not coming to fruition, PlayUp alleges that Mintas "engaged in conduct directly in violation of the agreement."
This, the company says, was done via contacting Sam Bankman-Fried, CEO of cryptocurrency exchange FTX, which was in negotiations to purchase certain PlayUp assets for $450m.
During the negotiations, it is affirmed that the defendant informed FTX that "there is conflict within management of PlayUP, there are systemic issues, and that the company is not clean," which the company alleges ultimately caused the failure of the sale.
The filing stated that PlayUp's CEO "torpedoes" the $450m deal with FTX and the company allegedly "sought to make Dr. Mintas the scapegoat".
It read: "PlayUp Inc. ran to this court accusing Dr. Mintas of disparaging PlayUp and causing the FTX deal to fall through. However, PlayUp withheld from this court two key emails that not only demonstrate that it was not Dr. Mintas that sabotaged the deal but rather PlayUp Ltd.'s global CEO, Daniel Simic, became greedy and caused the deal to fall through. FTX passed on the deal due to Simic's actions – not Dr. Mintas.
"In an email from November 9, 2021, Simic disclosed to Dr. Mintas that he wanted to require
FTX to acquire a company purportedly unrelated to PlayUp, PlayChip, for an additional $105m, FTX to pay a $65m incentive to Australian 'key staff' including $25m for himself which increased the total acquisition price to an additional $170m (the "side deals").
"Dr. Mintas has since learned that PlayChip is controlled by all Australian board members of PlayUp: Simic, Michael Costa, and Richard Sapsford. Dr. Mintas expressed her disapproval of those side deals that may harm the shareholders of PlayUp Ltd. and put Simic's interests above those of PlayUp Ltd. 
"In response, Simic and the other two board members associated with PlayUp and PlayChip freezed Dr. Mintas out of the Company and painted a picture of her sabotaging the deal.
However, FTX provided an email explaining why they passed on the deal, identifying many demands made by Simic that it would not agree to – including the acquisition of PlayChip. PlayUp conveniently failed to provide this email to the Court and instead accused Dr. Mintas of disparaging PlayUp, causing the deal to fall through. Nothing could be further from the truth."
Earlier this month, Dr. Mintas condemned allegations that she threatened to "burn PlayUp to the ground" as "wrong", further stating that the accusation "makes no sense".
Issuing a statement to SBC Americas responding to the media coverage, Mintas stated: "I am a major shareholder in PlayUp as of today and invested seven figures of my own savings into the company. It makes no sense that I would have made any of those comments that are quoted in the filing or tried to destroy a deal to sell PlayUp as I would have benefited from that as well as all other shareholders. 
"All the claims mentioned in the fillings are wrong and my lawyers are working on filing shortly my response to those claims to tell the true story based on written evidence."
Mintas claimed that she was unable to comment "in every detail right now" as it would force her to make negative comments about the Australian leadership.
She added, however, that over the last two years she has built up the PlayUp USA business from scratch "…having been the US CEO of PlayUp and the only person on the ground for the first almost one and half years".