Yuval Mechoullam, co-founder of Smartico, took time out to talk with us about all things gamification and how the industry can use the concept more wisely and responsibly to engage and excite customers.
CasinoBeats: For those of our readers less familiar with Smartico, tell us more about the company and its offer.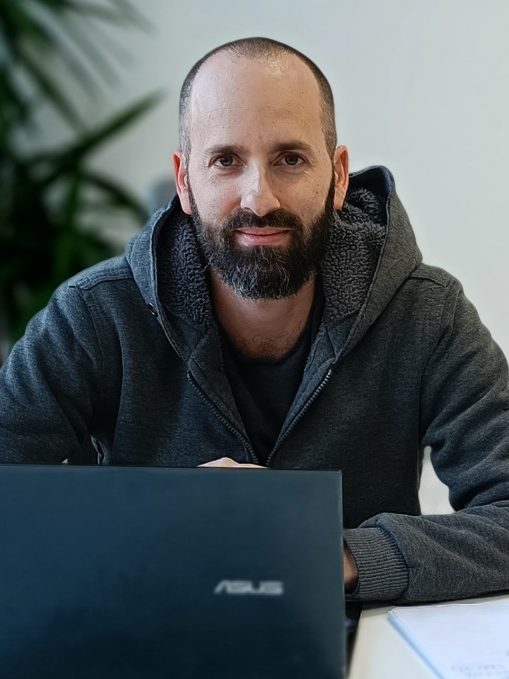 Yuval Mechoullam: Smartico is a multi-channel retention platform using gamification and loyalty tools together with real-time and traditional CRM automation. It's a true one-stop-shop that enables igaming operators to drive customer engagement and increase revenue by providing personalised marketing and retention tools to communicate with their players via an omni-channel engagement marketing retention platform.
There are a few concepts that we put in the DNA of Smartico that makes us different from similar solutions.
Firstly, we are focusing on igaming and fintech verticals only, the areas where we have strong operational and technical expertise. Wallet and Bonus API integration, multi-currency and multi-brand operations, high loads of transactions specific for the igaming industry, all of these are lacking general-purpose loyalty and CRM solutions.
Secondly, there are tons of tools in the market focussing on player segmentation, analytics, content and resource management. While you can take the best in class of such tools and try to plug them together like a puzzle, the result can be disappointing and hard to support.
At Smartico, we are taking a different approach – you will find all necessary tools in one solution, tightly connected between each other – it saves efforts, learning time and improving effectiveness of your CRM team.
And the last point – we are taking on our side 95 per cent of integration work. Our clients are not fighting for internal development and IT resources to do the integration – our development team is adapting to the technical setup of the client's platform. We don't expect our customers to write one line of code. Our integration time rarely takes more than two weeks.
CB: Gamification is becoming an increasingly hot topic across the business right now. Do you think, as a concept, that it is fully understood? And how should operators look to integrate gamification into their products and services?
YM: I think gamification has much more to offer than people think. We see it often that operators want to have gamification because they think they will become irrelevant if they don't have it, and they tend to misuse it.
Gamification has to be used wisely and responsibly – you can easily create over engagement and harass the players instead of triggering curiosity and competition. When used smartly, gamification is a game changer, literally. And they are right, they will become irrelevant if they don't implement gamification.
CB: Game mechanics – can you explain more about these and how they can be used most effectively?
YM: Humans are competitive, some more than others. Gamification and community will trigger the sense of competitiveness with tournaments, leaderboards, levels etc. People like to see themselves above others, progressing faster, or winning special prizes leaving just the dust to the others.
Game mechanics such as missions, challenges, badges are a great way to engage players with communication. It's a reason to send them an email, or push notification/sms or to show them a popup while they are online, as they unlock missions and progress in their path.
Players gain and accumulate points which can then be redeemed in the store to buy free spins, free bonuses and deposit bonuses. Spin the wheel or other mini games can be used to engage players for a more interactive reaction, for example offering a wheel on Christmas with a festive skin to see what bonus gets, or after registration etc.
CB: And game dynamics? How are these used in conjunction with game mechanics to drive engagement?
YM: The operator can set missions and challenges for specific games or specific betting patterns for both casino and sports. Sportsbook operators use mission dependencies starting with a football challenge to bet on any match, just to unlock a chain of missions specific to the league/team the player is interested in. The same for casino games, you can create missions for specific games or game types and show only those that interest the player.
Tournaments can be thrown in as well, with a very particular segmentation. Players betting on roulette will only see roulette tournaments and players betting on UEFA Champions league will have such tournaments. Those tournaments can be very specific in their scoring logic, specific bets on specific teams, with specific odds or amounts qualified.
CB: How does data tie in with gamification – what are we learning from it?
YM: We see a strong increase of the main KPIs on the partners that have started to use gamification tools. When gamification or any loyalty approach is applied you can expect higher LTV and longer life span of the player. 
We are tracking dozens of key metrics and can compare results before and after implementing gamification. It's also possible to set up a control group for the players that will not be offered any gamification and compare the result.
CB: What are Smartico's long-term goals for 2022?
YM: Our goal is to expand our gamification offerings with more retention games, such as a scratch and win mini game which is about to be released very soon, memory games and more which we prefer to keep to ourselves to build anticipation.
We will also expand to retail sportsbook, with our new gamification and loyalty solution for offline customers. We can provide a loyalty app to the retail operator and they can set up tournaments, missions, hidden badges, and levels for their customers. They can login with their social media accounts and participate in the loyalty program without having an online betting account, accumulate points, redeem them for free bets, prizes etc.
We are also working on dynamic missions based on AI that will automatically be offered to the players based on their behaviour prediction.