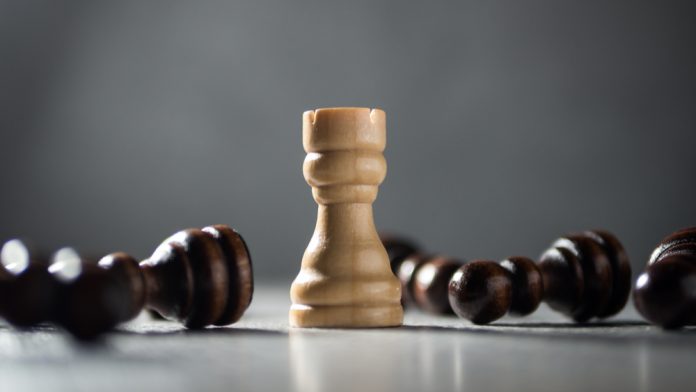 AGS has reported a consolidated revenue total of $70.2m in Q4, its fourth consecutive quarter in which the company was able to achieve sequential growth.
Publishing its operating results for Q4 as well as the full year ending December 31, 2021, the igaming equipment developer revealed that revenue across the former exceeded the level reached in Q3 2021 by approximately four per cent.
The company stated the increase was supported by over 20 per cent growth in EGM equipment sales, domestic revenue business, record table performance, and international EGM gaming operations revenue recovery. 
"If 2020 was the year of resiliency within our business, 2021 was the year of transition," AGS' President and Chief Executive Officer, David Lopez, commented.
"Supported by the foundational changes put into place over the preceding 18 months and an accommodative macroeconomic backdrop, we were able to establish operating momentum within all three business verticals as we progressed throughout the year, a trend that continued into the fourth quarter."
Alongside the above, the company also reported an increase in gaming operations to $52.9m, compared to $40m and $51.6m in Q4, 2020 and Q4, 2019, respectively.
Furthermore AGS revealed that its fourth quarter net loss of $9.1m improved in contrast to the $17.2m net loss incurred in Q4, 2020. The firm cited that the year-over-year decline in the reported net loss reflects its "improved financial performance and lower depreciation and amortisation expense".
Total adjusted EBITDA was $32.3m compared to $21.3m in Q4 2020 and $37.3m in Q4 2019. Interactive and table products adjusted EBITDA increased sharply relative to the levels achieved two years ago, supported by the successful execution of our strategic revenue growth initiatives within each of the segments, says AGS.
The company also stated that, due to an increased mix of higher-yielding premium games, more consistent core game content execution, and a stable gaming macroeconomic backdrop was a factor in its domestic EGM gaming operations growing to $43.4m, compared to $34.1m and $41.6m in Q4 2020 and 2019. 
Moreover, quarterly domestic EGM recurring revenue exceeded corresponding 2019 levels for the third consecutive quarter. International EGM gaming operations revenue totaled $3.9m compared to $1.8m in Q4 2020 and $6m in Q4 2019.
Lopez continued: "With our improved 2021 financial results behind us, our attention has shifted to ensuring we are best positioned to achieve even greater success in 2022. To that end, I would characterise 2022 as a year of acceleration for AGS; one in which we will look to further leverage the continuous improvement in our people, products and processes to strengthen our financial performance."
Gaming operations for its table products also grew to a record $3.1m, citing sustained customer demand for AGS' table game progressive products. In addition, recurring revenue increased approximately five per cent over the previous record of $3m set in Q3 2021.
Kimo Akiona, AGS' Chief Financial Officer, added: "I am pleased with the degree to which we were able to improve the quality and flexibility of our balance sheet throughout 2021.
"Looking ahead to 2022, I believe the operational momentum we continue to see within the business, the approximately $10m of annualised cash interest expense savings we expect to realise as a result of our recent refinancing transaction, and our organisational commitment to maximising free cash flow position us to deliver upon our year end net leverage target of less than x4."