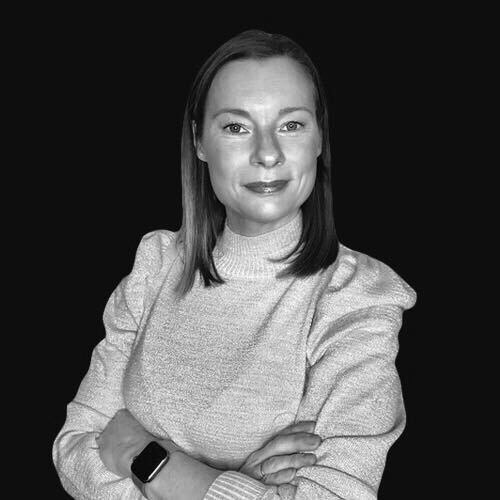 Reflecting on the three years since the company made its debut, Nicola Longmuir, CEO of AvatarUX, gave SBC Leaders a sneak peak into what we can expect from the gaming software provider as it ramps up its plans for global expansion.
For any start-up company, there comes a point when the focus must shift to 'scaling-up' in an effort to take the business to the next level. In the three years since its launch, AvatarUX has had great success, mainly driven by the PopWins mechanic which has been a hit with players across the globe.
Having introduced ten PopWins titles to our portfolio since inception in 2019, we are now significantly increasing the rate at which we release games to ensure we maintain our momentum and stay relevant in an ultra-competitive industry.
This year alone, we will bring at least ten new games to market with the aim to further increase the number in 2023. This acceleration will require further organisational flexibility and we have already reviewed and adapted our internal process with the aim to become more efficient.
We are able to scale up quickly and speed up our development processes without compromising on the quality of our products that operators and players have come to appreciate. We will also implement further strategic growth plans to make sure we reach new players in both existing and new markets.
We have quickly established our brand and cemented our identity as a true innovator and disruptor, something we are extremely proud of in a sector where these terms are often used as buzzwords.
We are now at a stage where we need to continue to be at the forefront of innovation and not rest on our laurels. With a winning concept such as PopWins we have already set the bar high, but we are now looking to evolve this product further, so we are focusing on various iterations of the core mechanics by adding on other interesting gameplay options.
In its simplest terms, the original PopWins mechanic sees every winning combination on a reel 'Pop' to create two new icons – creating the potential for another win. The PopWins sequence can create multiple wins, since the feature continues to roll, if the Pops keep creating new wins. This ensures that both the spin sequence and reel potential is instantly enhanced.
Player satisfaction from PopWins is further boosted by our slots being designed with impressive average hit rates in the base game – meaning the feature is frequently triggered with standard luck during a slot session.
By analysing data and listening to player feedback, we can ensure we further evolve our offering. A recent example of this is our latest releases, Monkeypop, which was enriched with fantastic new features; Scatter Collection, High Pay Upgrade and Pre-bonus Rewards as well as low symbols removal.
This success has made us more certain than ever that this is the approach we will continue to take going forward – PopWins being the focal point of our titles but boosted by thrilling elements to keep players at the edge of their seats.
Later we will introduce other iterations to our proprietary mechanics to further enhance the player experience. Multipop is the first one we are planning to bring to market this year. Nominally similar to the PopWins mechanic, winning symbols in any combination will be replaced by one symbol, rather than two, but this fresh icon will have a multiplier attached. This can happen again and again, as long as wins are possible, so a mammoth multiplier can occur for gigantic wins.
But why stop there? Although we have so far been a pure slot provider, we are now broadening our horizons to also provide industry-first player engagement tools. Being able to offer our operator partners additional value is becoming increasingly more important as the next generation of players is demanding more than just a solitude slots experience.
Having focused on key distribution partners as we first set off, we are now in a position to extend our direct integration roadmap to further broaden our revenue streams. We have already amassed a great following with content now live across hundreds of brands, but we want to reach new audiences and territories and we see the US and North America as key markets for our games as regulation continues to progress across the pond.
As a result of our intentions to grow, not just our games portfolio but the wider product offering, as well as our distribution network, we will continue to expand with experienced and dedicated professionals that will help us add value and take the company to new heights. Our goal is to continue to create entertaining products and experiences players want and look for, and I strongly believe that keeping the players' interests in mind is what makes us stand out.
With an exciting roadmap for 2022 and more to come in 2023, we are truly excited to further establish ourselves in the igaming sector and to move from being a start-up company that few have heard about to becoming more of a mainstream name whose content players immediately recognise and love.