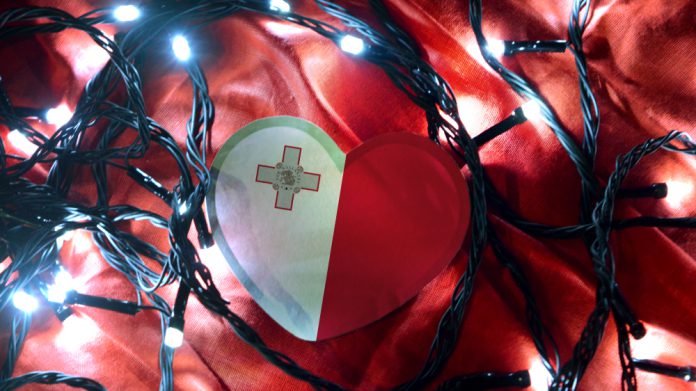 Malta plays a "huge role" to the igaming ecosystem, according to Greentube's Head of Sales and Key Account Management, Markus Antl.
Ahead CasinoBeats Summit 2022, set to get underway tomorrow, Antl expressed his thoughts on Malta's importance to the industry stating it will be an "important jurisdiction" for "many years to come".
What makes CasinoBeats Summit stand out as an event?
The CasinoBeats Summit is growing at every turn and it is a conference that resonates with Greentube and its goals. The event offers a professional but relaxed environment, which makes it easy to catch up with people from right across the industry, providing significant networking opportunities within a less hectic setting than you find at other shows.
Gaming shows can often be big and stressful, but the CasinoBeats Summit offers serious insight from leading industry figures while maintaining a laid-back feel. I enjoyed speaking at the event last year and am looking forward to doing the same in future, at a show that is invariably efficient and productive, featuring all the right people.
What role does Malta play for your company in the igaming ecosystem?
It plays a huge role. One of Greentube's key subsidiaries is based in Malta and the country remains immensely important from a regulatory perspective when reaching out globally. Particularly when considering our gaming content, the first step is very often for our games to be certified by the MGA and then launched with operators worldwide.
It is a very important jurisdiction as a hub for the entire industry and I believe this will remain the case for many years to come. This is why as a supplier, it is still very important for us to have feet on the ground there.
What industry innovation will capture the most attention in the next 12 months?
At the moment we continue to see mechanics that have proven successful in the past being replicated, but over the next 12 months there will be large investment from those aiming to find the next big thing through new mechanics and brands.
What we are also seeing as an area of growth is the combination of different mechanics, with the goal of finding a perfect blend that resonates with players. We must also focus laterally in order to get to the next level.
There is so much innovation on show in the wider tech space and there are definitely elements – both in terms of technology and with process operations – that could be utilised in our industry.
What core challenges do you help solve for your customers/partners?
We still enjoy an array of benefits from our association with our mother company NOVOMATIC and the famous brands we leverage within the online gaming space. These titles are offered by our partners to players, a large portion of whom recognise such IP from the land-based world.
Additionally, we have managed to move into a position where we can offer successful and original titles that we have built in house. If you take the example of Diamond Link, this is a Greentube series of games that have proven to be extremely popular, as have our Win Ways 10 games.
Now, as a very well-established provider with our own games content provided by many studios, we enable our customers to put in front of their players games with a wide range of mechanics and volatilities, which allows operators to cater for a wide range of demographics and offer an enhanced service.
This strong position enables us to take the next big step in the next 12 months, as we prepare to offer our new technology stack to our partners.
From content provider to also becoming a bigger service provider, we will feature an array of tools and mechanics that will provide clients with a full-blown igaming solution with which to grow their business.
Who have you especially enjoyed working with over the past year (partner/client)?
Over the past year, we have established many exciting and productive new partnerships. We have had many new clients coming in, as well as many existing ones we were able to finally meet thanks to events like last year's CasinoBeats Summit in Malta. With new markets of great potential emerging across North America, this enables us to work with some fantastic brands.
The opening of the Dutch and US markets were also of great interest and throughout all of these collaborations, you meet bigger aggregators, brands and local operators and it's always refreshing to both enhance existing relationships and get to know new partners with new ideas you can utilise in other markets.
What are you hoping to learn from the conference at CasinoBeats Summit 2022?
Having been there last year on the panel based around creating new game mechanics, I am very interested to see what might have changed since and what other suppliers and operators have to say on the topic a year on.
Additionally, there are some very interesting discussions on new markets. Last year there was much talk around the Netherlands and the US, but what's next? Latin America is always in the background and it will be interesting to see if there are any insights to be had around Asia, which is somewhere we don't do business at the moment but which is also exciting.
Last year, the SBC Summit Barcelona was the first event where Ontario was mentioned on a regular basis and across the past weeks and months you have seen suppliers entering a market that contains major opportunities.
I'm also very interested to hear from Dominik Go, the Managing Director of Platogo of the Greentube group, who is speaking about the future of gamification from the perspective of social gaming where it is hugely important.