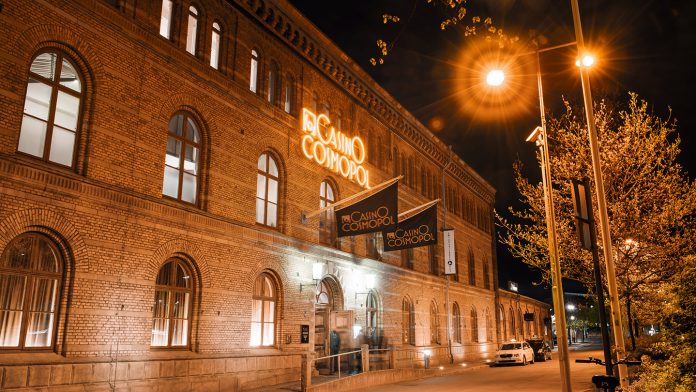 Patrik Hofbauer, President and CEO of Svenska Spel, has heaped heavy criticism on a Swedish restaurant casino segment that operates "almost completely without rules and control".
The comments come on the group's corporate blog and follow past statements that the venues are a "black hole" due what was dubbed as a "remarkable" lack of requirements and control.
"A gambling addict can easily play in a restaurant environment in Sweden. For almost SEK 1,000 per minute," Hofbauer begins. "And those who want to launder money also have a shortcut served in the worst case."
Adding: "We do not mind the concept, on the contrary, diversity delights. But why should there be different rules of the game?"
Stating that there are currently an estimated 375 permits for such establishments across the nation, Hofbauer slams a lack of statistics regarding "help-seeking players who play restaurant casinos because it is not in the authorities' official data.
"Those who develop a gambling problem often become 'mixed addicts' and gamble on several forms of gambling and with several gambling companies. 
"It is not unlikely that the same pattern is found in the guests of restaurant casinos. And without control – no control."
Through the first quarter of the current year restaurant casinos closing the period with revenue down 37 per cent to SEK 39m (2021: SEK 62m), as the country's total industry scored a 4.45 per cent uptick to SEK 6.46bn (£522.63m) from SEK 6.18bn.
"With the new gaming law, the wagering limit on blackjack more than tripled, from a maximum of SEK 75 to SEK 236 per hand," he resumed by criticising the volume and speed in which consumers can spend.
"May sound a little, but you can easily get rid of a thousand bucks a minute with those conditions. A high roller is not content to play just one hand or one chip."
Continuing: "The same law that would create order and order thus contributed at the other end to reducing the check and responsibility for certain high-risk games. The law exists, but restaurant casinos have carte blanche. 
"To simplify for restaurants, they were simply exempted from the regulations that all other gaming activities must follow. This is despite the fact that blackjack and roulette are games with a short time between bet and result, one of the risk factors for gambling problems.
"A gambling addict can thus play without problems in a restaurant environment in Sweden. For almost SEK 1,000 per minute. You can even take out a quick loan to play."
To conclude, Hofbauer notes that the wish list contains only one requirement and wish: "Away with the exception! Honest business can withstand scrutiny and equal rules of the game.
"Remove the exemptions from complying with the law on duty of care and money laundering. Open cards – for the sake of consumers."