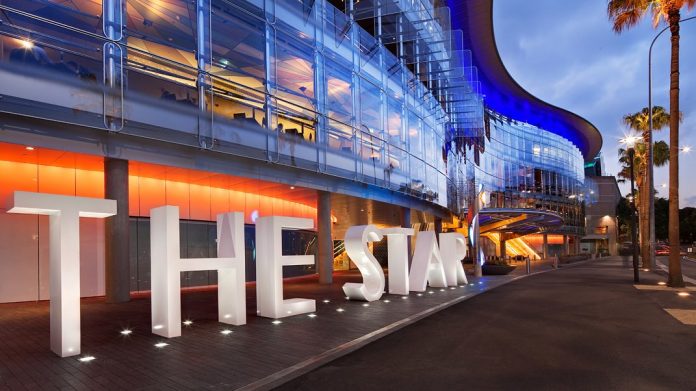 The Star Entertainment Group expects revenue to drop during the 12 months ending June 30, 2022, as the casino and entertainment operator also encounters rising costs regarding its Brisbane Wharf project.
The company, which is currently the subject of a New South Wales probe and is also faced with similar action regarding its properties in Brisbane and the Gold Coast, is anticipating revenue of A$1.53bn during the year.
This would represent a slight drop year-on-year, with results impacted by net loss associated with property shutdowns, operating restrictions and border closures, as well as costs associated with the regulatory reviews and increased investment in compliance functions.
However, the group does note that revenue "recovered strongly" through June, with all properties open on an unrestricted basis.
During the month, domestic revenue increased 11 per cent when contrasted to 2019's pre-COVID levels, with both the slots and non-gaming segments tracking an uptick of 28 per cent and 26 per cent, respectively. Table revenue is reported as not fully recovering, after closing within five per cent of pre-COVID levels. 
The Star Gold Coast is said to have "performed strongly" with revenue up 48 per cent on 20219, with its Brisbane property rising 13 per cent as the Star Sydney returned to pre-COVID levels.
Furthermore, the first month of FY2023 is said to have demonstrated similar trends to June, with both Queensland venues "performing strongly and remain above pre-COVID levels" as New South Wales witnessed an improvement in table games.
Ahead of releasing its finalised full-year results later this month, the company also disclosed a delayed opening of the Queen's Wharf Brisbane integrated resort development to H2 2023.
It is also expected that total project costs are expected to increase by approximately ten per cent on past guidance of A$1.6bn due to escalating construction material costs, labour shortages, and supply chain challenges.
This, the company added, will be funded through equity contributions from both the Star and its Chow Tai Fook and Far East Consortium joint venture partners.