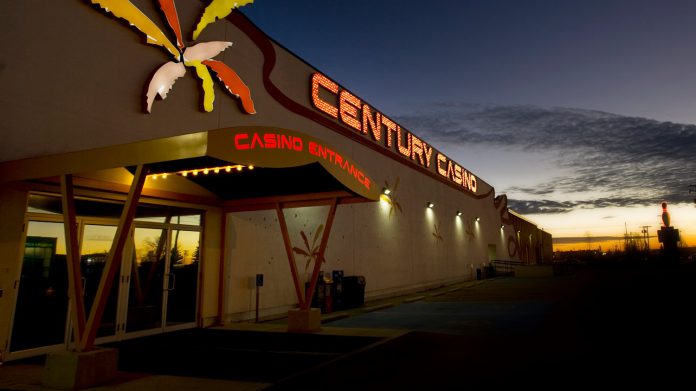 Century Casinos has voiced confidence in ongoing growth projects, despite encountering difficulty in finding a buyer for its Polish venues, following a second quarter that represented "another great performance".
This was boosted by a "diversified portfolio" that is said to be maintaining robust EBITDA growth, in addition to an operating strategy and right focus on the right customer that is producing "strong and sustainable margins". 
Peter Hoetzinger, Co-Chief Executive Officer of Century Casinos, noted: "We recognised we had a period of economic uncertainty with some headwinds facing our business. 
"But there are positive signals as well. Unemployment is near record lows across the country. And our customers continue to benefit from strong wage growth.
"Consumers are showing a continued willingness to spend on entertainment. Our customer trends in the second quarter and so far in July and into August remain consistent with what we have seen over the last three quarters."
Furthermore, Hoetzinger adds that the promotional environment across all markets is "disciplined and rational," with reductions in advertising, direct and promotional expenses being sustainable and not having any negative impact on gaming volumes.
"We will continue to execute on our business plan by growing organically and by identifying and acquiring promising asset and stable drive through markets in the US," said Hoetzinger.
"We have high confidence in the underlying trends of our customers' behaviour"
Adding: "In spite of some macroeconomic challenges, we've not noticed any meaningful shift in customer behaviour as we look at July, and into August. The customer trends we experienced in the first-half of the year seem to be continuing.
"The geographic diversity of our portfolio, with locations in hyperlocal drive-through markets with a loyal customer base, has proven extremely resilient, resilient not only considering the pandemic, but also considering changes in oil price and the CPI.
"We have high confidence in the underlying trends of our customers' behaviour; it has not changed since we reopened two years ago."
US operations in Colorado, West Virginia, and Missouri dropped eight per cent through Q2 which is aligned to stimulus payments received by customers which are said to have "greatly supported last year's result"
In Canada, all four operations had a good quarter and are said to have "came back strongly after the heavy COVID restriction had been lifted," with Poland boasting a "great performance".
However, Century does touch upon difficulty in finding a buyer that it offering an attractive price for its Polish gaming venues "because of the war in the Ukraine".
"Anyway, timing as I said is not really the most important issue for us as we have an excellent management team in place at Casinos Poland," he stated.
"And further, there is no need for any CapEx or investment from us, quite the opposite cash is flowing from Poland to us."
Regarding Century growth projects, the quarter saw the Missouri senate sign Bill 987 into law that will permit Century Casino Caruthersville, the "the last remaining riverboat casino on open water in Missouri," to be brought on land.
"…we are confident to find further opportunities to deploy capital"
"The new development will include a newly designed casino with 20 per cent more gaming positions as well as a hotel," Hoetzinger elaborated.
"It will provide significant operational efficiencies, would be much more convenient for our customers, and it will increase our catchment area.
"While preparations for the project are sustainably complete with a budget of $47m, we are considering optimising the construction timeline in order to minimise supply chain challenges."
This is in addition to much detailed moves being made in Nevada via the Nugget Casino Resort, which Century aims to capture the remaining 50 per cent of within a one year time frame.
"In our M&A strategy, we will remain prudent with pricing and regulation," Hoetzinger closed. "We will continue to dedicate resources to capture synergies and provide time to digest the acquisitions and recognise value.
"With our discipline and our strong balance sheet, we are confident to find further opportunities to deploy capital in a manner to consistently build shareholder value."
Looking ahead, Century noted that its outlook for the remainder of the year "is quite positive," with revenue per patron remaining strong through July and August as Q3 stands poised for a year-on-year uptick.