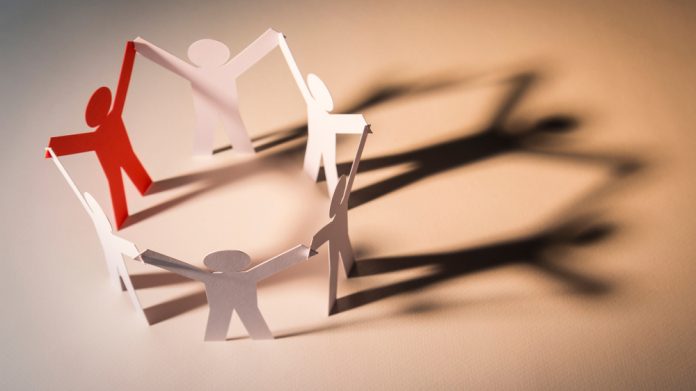 With comings and goings commonplace across the industry, Nuvei, Checkd Group and Future Anthem have moved to bolster their teams with key hires.
Casino Association of New Jersey
Mark Giannantonio has been elected to serve as President of the Casino Association of New Jersey after Joe Lupo vacated the position to take up the role of President of Hard Rock Hotel & Casino Las Vegas.
Giannantonio, the current President and CEO of Resorts Casino Hotel in Atlantic City, boasts more than 35 years of experience within the gaming industry.
"I am honoured to succeed Joe Lupo as the next president of the Casino Association of New Jersey. Joe has been a tremendous leader of this organisation, and a tireless advocate for Atlantic City," said Giannantonio.
"I have deep roots in this community, and I am ready to work together with the city and the state to continue to advance Atlantic City and elevate its status as a leading entertainment hub and destination resort."
Future Anthem
Future Anthem has detailed a double hire, with Julie Haddon and Ian Tibot brought on board to reaffirm a commitment to North American expansion.
Haddon joins as a non-executive member of the board of directors, while Tibot, who is lauded as arriving with "notable pedigree, moves into the role of Chief Product Officer.
Leigh Nissim, Future Anthem CEO, explained: "Bringing Julie and Ian into the business is a real statement of intent. They are transformational appointments that will enhance our ways of working and are key to realising our expansion plans following our recent investment.
"Julie's invaluable Brand and Marketing leadership experience at blue-chip international technology, media and sports organisations will significantly accelerate our roll-out in North America and we now a have a fantastic, well-balanced board with hugely relevant knowledge in a number of key areas.
"Ian's background fuels our momentum in sports betting – with his addition allowing Future Anthem to lead the charge in personalisation in this area, as we make additional R&D investment to capitalise on the opportunity in sport.
"We continue to proactively identify and bring in the best talent across the business. We have several hires planned, including a General Manager, Americas, and multiple roles in our product team. Meanwhile, our rolling intern programme goes from strength to strength."
Checked Group
Will Tyrrell has been promoted to Director of UK Media at Checkd Group, as the Manchester-based igaming business eyes up growth in its domestic market. 
Specific aspects of his new role will involve facilitation of 'innovative partnerships' with both operators and media organisations in pursuit of UK expansion.
Having joined Checked Group in 2017 after the Oddschanger online betting hub was acquired by the firm, Tyrrell has held the positions of Head of Content and Head of Commercial.
"While we have made great strides already in the United States, the UK market remains a clear focus of ours as we aim to build on a series of successes in recent months and years," said Alex Beecham, Checked Group Managing Director.
"The Director of UK Media role is a key one as we aim to enhance our existing partnerships while also expanding to take advantage of exciting new possibilities domestically.
"Will has proven to be a major asset of ours in the five years he has been with us across, leading our teams within several important roles. His industry know-how and innovative approach will serve us well as we prepare to roll out our strategy ahead of a unique new football season."
Payment solution provider AstroPay has announced the appointment of Sofía Lanza as Chief Banking Officer. 
In her new role, Lanza will be responsible for developing and managing AstroPay's relationships with global banking and payment service providers, falling in line with the payment firm's expansion ambitions into new markets.
Mikael Lijtenstein, AstroPay CEO, commented: "Sofía is the perfect professional to assume this new position as she has a deep knowledge of the company's expansion strategy to become the number one payments provider globally. 
"She brings tremendous experience to a dynamic company like AstroPay and her leadership and expertise continue to be an asset to the business. Her passion for innovation and growth is closely aligned to our mission and I am excited to be working with her in driving the adoption of our solutions to financial institutions around the world."
Nuvei
Nuvei Corporation is continuing to nurture its own growth strategy by announcing the expansion of its board of directors with two new members, for a total of eight.  
The news was shared with the Toronto Stock Exchange and Global Nasdaq, with Maren Lau and Tim Dent listed as the company's new independent directors.
Philip Fayer, CEO of Nuvei, stated: "Both Maren and Tim are proven leaders who bring extensive knowledge and experience that is beneficial to our business and highly relevant to our growing industry verticals and geographies. 
"They are outstanding additions to our board and we look forward to working with and learning from them."