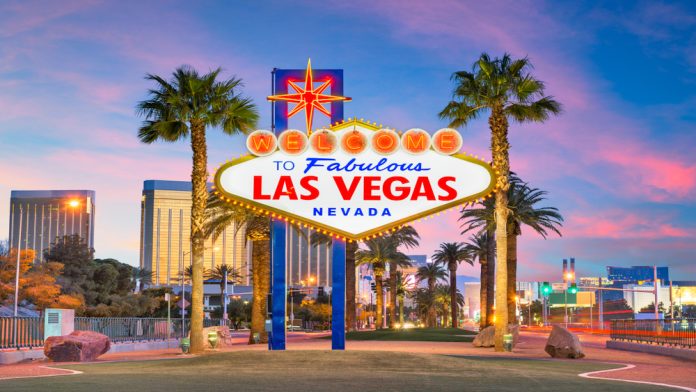 Fifth Street Gaming division Jefebet has catered to Vegas' Spanish-speaking population with the announcement of the Ojos Locos Sports Cantina y Casino, giving a Latino makeover to its Hotel Jefe gaming establishment.
Previously known as the Lucky Club Casino and Hotel, the North Las Vegas location will see a full rebrand to appeal to a large percentage of the city's population that the company suggests has been "underserved".
"It's estimated that 28 per cent of the state of Nevada and 18.7 per cent of the United States identify as Latino," commented Seth Schorr, CEO of Fifth Street Gaming.
"This one-of-a-kind property will be the first time a company has opened a space for this massive, yet underserved population. The other unique feature of this property is that the sportsbook, sports bar and restaurant will all be in one layout and won't be separate entities."
With plans for the building operations to begin before the close of the year, the makeover will include room renovations, an interior upgrade for the casino with 200 new games machines, a nightclub and a food and beverage bar provided by Ojos Locos Sports Cantina.
Jefebet will oversee the updated resort, managing all reward benefits and casino materials.
"Bringing our services to this new property and combining forces with JefeBet is an extension of what we formed our business foundation on," explained Rich Hicks, Ojos Locos CEO.
"The concept of Ojos Locos was built around catering to the Latino community by bringing a comfortable, laid-back sports cantina where you can sit back and relax, watch your favourite team play, party with friends, dine with family and enjoy outgoing and friendly service. We can't wait to get to work."
Fifth Street claims it has "catered to the Latino market for more than 15 years," most recently providing the community with JefeBet.com, its Spanish language media hub. 
"With 44 per cent of our city's population identifying as Latino, we're thrilled to see an already established business providing entertainment created with such a large portion of our residents in mind," added John Jay Lee, Mayor of North Las Vegas.
"We anticipate the JefeBet Casino and Hotel to be a wonderful addition to our community."