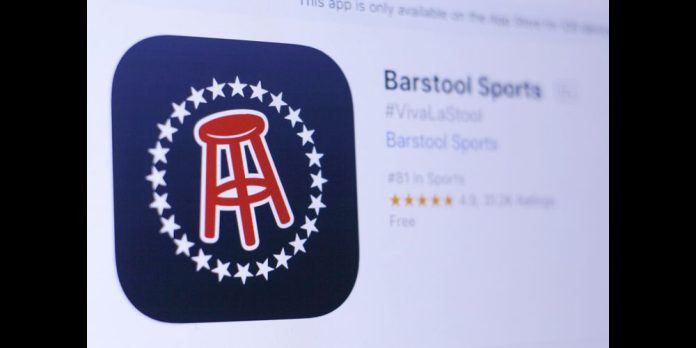 PENN Entertainment is "very optimistic about our future" across the interactive segment, a position that is buoyed by its impending full acquisition of Barstool that is to be finalised during the early stages of 2023.
These comments came off the back of the company disclosing "another solid quarter" where the competitive and promotional environment was said to have largely remained stable despite continued economic headwinds.
"Given our strong revenue growth, disciplined approach to marketing and the fact that our interactive segment was profitable in October, we remain confident in our ability to deliver profitability in 2023", Jay Snowden, Chief Executive Officer and President, said in an Q3 earnings call.
In addition to heaping much praise in "high-growth projects" across the land-based ecosystem, where the company is to continue to reimagine properties to appear to a 21 to 44-year-old segment that has experienced "strong growth," it is added that "we are very encouraged by the recent performance of our interactive segment".
"We have remained very consistent in our approach to this nascent opportunity, emphasising products and organic customer acquisition over aggressive external marketing spend," said Snowden.
"…we are very encouraged by the recent performance of our interactive segment"
"But we've also learned a lot over the last couple of years and are constantly refining our strategy based on the latest data and of course, our experiences."
Adding: "While our third quarter results were noisy for the reasons we noted, we are very encouraged by the recent performance of our Interactive segment, which includes a profitable month in October, which, by the way, was an average hold month for us in online sports betting. I would specifically like to highlight our momentum with theScore Bet in Ontario".
Regarding the Canadian province, PENN notified that Ontario has "already become" the group's top market in North America for both online sports betting and igaming, with "very nice momentum" evidenced across each segment.
"We remain on track to migrate the Barstool Sportsbook to our proprietary tech platform in mid-2023, after which we will begin to realise cost savings and improved marketing capabilities in the US," Snowden stated.
"The advanced promotional capabilities of our player account management system have helped drive these results in Ontario, and we look forward to bringing these same capabilities to the Barstool Casino in the US next year post migration."
With Ohio and Massachusetts expected to bring imminent US-based growth, Barstool remained a key topic of conversation with plans in place for the group to take its shareholding to 100 per cent in February 2023.
The firm has held a stake in the sports media, betting and icasino brand since 2020 when it acquired a 36 per cent stake in a deal worth around $163m.
It then secured additional shares to increase its ownership to around 50 per cent for an additional $62m, which was originally noted to occur following three years, while retaining the rights to acquire 100 per cent of Barstool.
"We're very excited about owning all the Barstool"
"We're very excited about owning all the Barstool. They've been amazing partners for us over the course of the last 2.5, almost three years now," Snowden explained.
"And what I would say is from a media perspective, we'll have a lot more to share once we close on that transaction, both with regard to how we're thinking about opportunities to create synergies with our media assets.
"We've had a lot of really, really exciting meetings here of late, talking about advertising partnerships. And we do historically, on the casino side, we have done – and this is really an industry statement.
"Certainly, I'll say it's true for PENN. We have not done a great job of monetising all the foot traffic and the eyeballs that are moving in and out of our properties and driving by our properties every day. We have a database now of over 25 million people in mychoice.
"We've never really partnered with any third parties on monetisation opportunities and partnership opportunities. And the folks at Barstool and theScore, we have some of the best sales people in the sports media industry, and we think there's great opportunities for us to grow that advertising and partnership revenue.
"And more to come, I would say, probably in the beginning of next year, we're talking about guidance for 2023, there'll be something in there for media assumptions.
"And throughout 2023, we'll be sharing more and more of our plans, many of which we just haven't publicised yet, but we're working on hard behind the scenes."