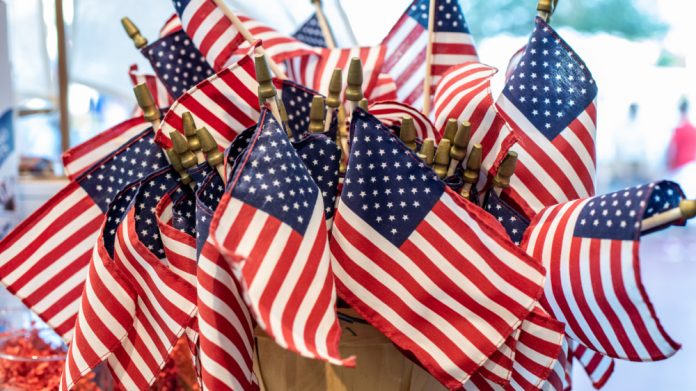 Ongoing momentum in the US has caused heightened full-year revenue guidance to be issued by Flutter Entertainment, with the online gambling group also reasserting its victorious stance over the pricing dispute with Fox. 
This saw both companies claim a similar position earlier this week when an 18 month legal battle was brought to an end by a New York arbitrator. This related to the pricing of an 18.6 per cent stake in FanDuel, a brand which Flutter owns approximately 95 per cent of, that Fox won the right to acquire.
Despite seeking an implied valuation based on the $11.2bn that Flutter shelled out to secure a 37.2 per cent stake Fastball during December 2020, the tribunal deemed that a fair market value is that of $20bn.
"We were delighted with the successful outcome of our arbitration process with Fox regarding the price of their option to acquire 18.6 per cent of FanDuel," noted Peter Jackson, Flutter Chief Executive.
"This vindicates our position on the matter, with FanDuel valued at $20bn based on its fair market value at December 3 2020, and provides important clarity on the significant cost required to buy into the number one US gaming business."
"Our US division is now our largest"
With the US once again causing much optimism following the year's third quarter, praise was also heaped on August's £1.62bn acquisition of Italian online gaming operator Sisal from CVC Capital Partners in helping drive performance further afield.
Revenue through the July to September time frame increased 22 per cent to £1.89bn (2021: $1.43bn), with the aforementioned region, where Flutter noted a 42 per cent share of the online market and 19 per cent in igaming, largely cited. Excluding the US revenue was up six per cent.
Breaking down this figure, the company tracked a 40 per cent uptick in online gaming revenue to £748m (2021: £534m), with sports taking the lion's share courtesy of a 26 per cent rise to £1.14bn (2021: £906m).
"Flutter delivered a strong Q3 performance with pro forma growth of 11 per cent in both revenue and average monthly players," Jackson said. 
"Our US division is now our largest and generated $700m in revenue, up 82 per cent. Good growth in our 'consolidate and invest' international markets and the acquisition of Sisal in August helped drive ex-US revenues."
On a divisional basis, the much referred to US market revenue more than doubled to £598m (2021: £210m), with online casino 36 percent points ahead year-on-year driven by a 40 per cent increase in AMPs.
In the sports division, the company is 106 per cent up YoY driven by strong customer acquisition across existing states due the start of the NFL season, as well as the addition of six new sportsbook states since the start of the prior year's quarter.
"We are really pleased with our performance in our US division since the start of the NFL in September where we are now averaging over 1m players on a regular NFL Sunday," continued Jackson.
"In addition, we are seeing an increase in customer retention rates as our parlay products continue to grow in popularity, boosted by the start of the NBA season. 
"The ongoing momentum in our US division has led to an upgrade to our outlook for the year"
"The ongoing momentum in our US division has led to an upgrade to our outlook for the year, underpinning our confidence that we will be profitable for 2023."
On an overall basis, the UK and Ireland reported a four per cent revenue rise to £509m (2021: £491m), with sports and gaming up ten per cent and 25 per cent, respectively.
The region's online sector rose five per cent to £443m (2021: £423m), with sports and gaming up 11 per cent and 29 per cent, to counteract a two per cent retail fall to £66m (2021: £68m) where each segment declined three per cent and two per cent.
Revenue in Australia dropped 14 per cent to £319m (2021: £370m), which Flutter aligned to lower levels of player engagement compared to the prior year when a portion of the country was in lockdown, as well as high levels of weather-related racing disruption.
Flutter's International division surged 56 per cent to close Q3 at £466m (2021: £299m); a strong performance online is reported to have been complemented by maintained retail volumes. India gained particular attention courtesy of a 78 per cent revenue charge due to a 75 per cent increase in players.
In addition, due to the much discussed US performance, Flutter has raised its expected FY revenue expectations from the country to that of $2.85bn-$3.1bn, up from £2.3bn – £2.5bn.
However, adjusted EBITDA loss is still expected to be in line with previous guidance of $300m-$360m despite an earlier launch of Maryland.
Excluding this region, AEBITDA for 2022 is also expected to remain within the previously guided range, and in line with expectations, at £1.29bn – £1.39bn, despite continued Irish retail weakness and UK fixture cancellations.
"As we look ahead our product and geographic diversification, as well as our recreational customer base, position us well for future growth," Jackson added.