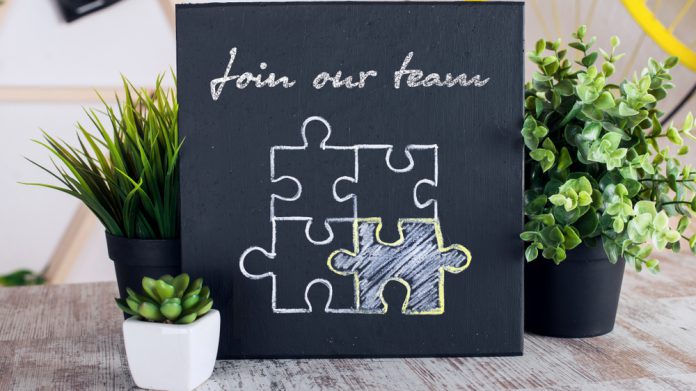 With comings and goings commonplace across the industry, PlayEngine, QTech Games and Kafe Rocks have moved to bolster their teams with key hires.
QTech Games
Daniel Long is hoping to sustain the pace of growth evidence at QTech Games after being promoted to the role of Chief Commercial Officer at the games distributor.
Lauding a "wealth of international expertise" being gained, Long has recently been providing strategic advice and consultancy across the B2B and B2C ecosystem to firms looking to navigate the competitive igaming landscape in Asia via his own Management Consultancy Services.
The board of QTech Games commented: "Securing the best c-suite talent has always been a main pillar of our modus operandi. So, we're naturally thrilled that Daniel has agreed to take the wheel for business development and strategic positioning at QTech Games for 2023 and beyond.
"We've invariably been committed to hiring the best personnel on the planet, not just the best games, and this pivotal role is emblematic of that intent, as our progressive company looks forward to turning the page on many more exciting chapters."
Adding: "In short, it's a timely hiring move that helps consolidate and maintain the QTech platform's place in the vanguard of the industry for taking the best online games to market across emerging territories."
Kalamba Games
Kai Botha has been named as Head of Product Marketing at Kalamba Games where he will play a "vital" role in future growth and meeting a series of commercial goals.
He joins the online casino content developer from Skywind Group where he was Head of Growth and Strategy and held responsibility for managing all bespoke and network promotion campaigns. 
Prior to that, he spent time with Microgaming as a Games Marketing Manager, and worked in digital media strategy at an asset management firm.
Andrew Crosby, Chief Commercial Officer at Kalamba Games, said: "We're delighted to welcome Kai as our latest appointment. 
"We're expanding across the board internally at the moment and his experience and skills will prove valuable to ensuring our content delivery grows alongside our investment in the right people."
Kafe Rocks
Simon Pilkington has announced that he will be vacating his position as CEO of KaFe Rocks later this year after penning an open letter to his fellow 'Rocketeers'. 
Pilkington started his career at the affiliate marketing firm in May 2018 as Head of English Language Markets, filling this role for nearly two years before being promoted to VP of English Markets. He took on the role of CEO in February 2020.
As Pilkington explained in the letter, he has overseen "multiple unprecedented external events" during his tenure, and vacates his position after "strategic changes recently".
However, he asserted that these changes were not related to his decision to end his two year tenure as CEO and five year career at KaFe Rocks.
"It's also the right time and the right thing to do for me – this role is extremely involved and I've always endeavoured to give everything I can to make it a great place to work, but also a successful place of work too," he informed KaFe rocks employees.
"That said, a sustained break to recharge and re-energise whilst looking towards the future will be most welcome.
"Whilst there have been strategic changes recently, I want everyone to know that this decision to part ways is something very separate, and I truly believe in the changes that we've made acting as the catalyst for long-term future success and growth."
PlayEngine
Dr Laila Mintas continues to move on from her troubled tenure as PlayUp CEO with a new project, PlayEngine. The company aims to be a "disruptive" B2B company offering a platform for both sports betting and igaming.
Upon announcing Mintas's role as CEO and co-founder, the company described the technology as "microservices-based" which aims to allow for customisable solutions for clients. The company aims to offer solutions for risk management, trading, player account management, content management and customer relationship management.
"I am very excited about being a Co-Founder and the CEO of PlayEngine," Mintas said. "The sports betting and igaming market is just too competitive to work off legacy tech. 
"There is a huge need for agile and modern technology and I truly believe that we have the most automated and data-driven product in the market, which will enable the sports betting and igaming operators to offer an innovative, robust and profitable product to their end-customers."
Altenar
Altenar has confirmed that appointment of Antonino Barra as Head of Sales after ending a near five year tenure at Malta-based Together Gaming as Chief Operating Officer and Key Account Manager.
In the new position, he will be tasked with overseeing Altenar's further expansion across northern Europe and other emerging markets.
"I am really happy to join Altenar in my new role. I have worked in the igaming field for nearly a decade now, so am well-equipped to assist the company in its efforts for continued expansion," Barra said.
"I can bring a good operational knowledge in terms of both operating a platform and establishing the connections necessary to run a successful business in the casino and sportsbook industries. Altenar has a fantastic future ahead and I'm looking forward to getting to work."