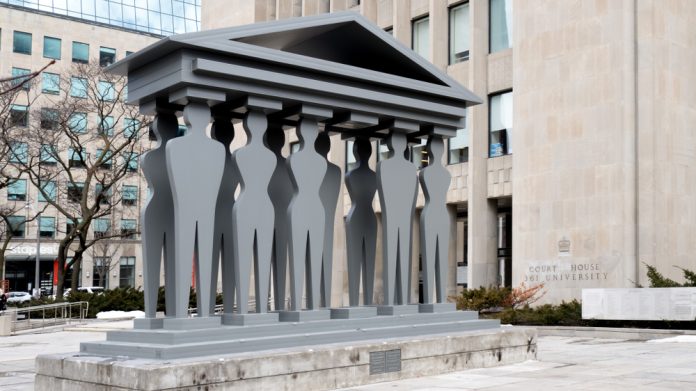 The Mohawk Council of Kahnawà:ke has launched a constitutional challenge to Ontario's igaming ecosystem in the Superior Court of Justice in a move that is said to represent a "last resort".
MCK had previously vowed to address collective concerns after uniting with the Six Nations of the Grand River earlier in the year, with it noted that "more recent attempts to engage in dialogue with government officials are being ignored".
In filing a legal challenge, MCK believes the open market in Ontario violates Section 207 of the Criminal Code. It says that changes made are "illegal and unconstitutional".
The group, which had previously operated in the region through Mohawk Online but is not submitting to the new framework, added that the new regime will cause "significant" revenue loss.
"The plain facts are that Ontario's actions are causing a significant loss of important revenues for our community," says Ratsenhaienhs (elected Council Chief) Mike Delisle Jr. 
"Until these actions were taken, we were operating legally, safely and successfully across Canada. To be shut out of Ontario – by far the largest province in Canada – will have devastating effects on a source of income that has supplemented programs and services in our community for the last two decades."
A media release also suggested that MCK is "being shut out of the Ontario market because of its unwillingness to participate".
A belief that "iGaming Ontario is not conducting or managing the gaming that takes place on private operators' sites" is also shared, with it thought that "instead iGaming is allowing operators to conduct and manage themselves, subject to the payment of a portion of their revenues to Ontario".
"The attorney general as well as the minister of justice have been unable to provide the type of workable solutions that his prime minister has tried to afford us," Delisle added during a press conference.
"And again, all we're looking for again is we call it an exemption, a carveout. Call it what you will, but real discussion and a fair shake at what we've been very, very successful in building here in the community."
Furthermore, the Alcohol and Gaming Commission of Ontario also offered the following comment in response to SBC Americas.
"The Alcohol and Gaming Commission of Ontario is responsible for regulating the alcohol, gaming, horse racing, and cannabis retail sectors in accordance with the principles of honesty and integrity, and in the public interest," it was noted.
"As for the AGCO, we are proud to have a long history working respectfully and collaboratively with First Nations in the sectors we regulate. We will continue to approach our work with First Nations communities in a spirit of respect, transparency, and collaboration for the benefit of Ontarians."