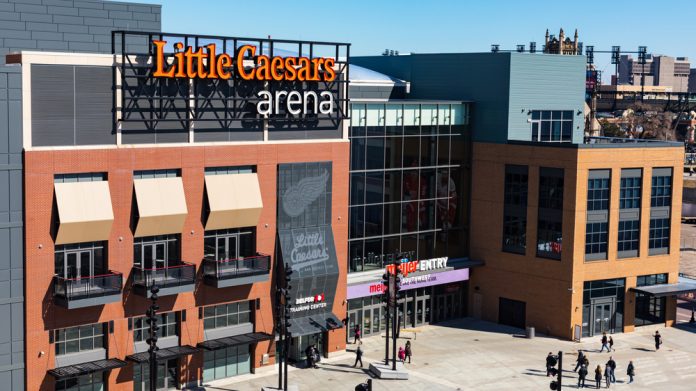 PokerStars has vowed to place "fan experience at the heart of the action" after linking-up with the Detroit Red Wings in a multi-year sponsorship agreement.
This, said the Flutter Entertainment brand, comes after a "rapid growth of online poker in the US," and intends to offer a combination of entertainment through leading poker experiences.
"This is a partnership that our fans, especially poker players, will really enjoy," noted Chris McGowan, President & CEO of Ilitch Sports and Entertainment. 
"It's great to see PokerStars' branding on the ice-level at Little Caesars Arena, and we're very appreciative of their support."
The partnership will feature an array of rewards for players, such as signed memorabilia, merchandise, and tickets, in addition to engaging fan opportunities and experiences.
Furthermore, Red Wings fans can also expect to see the Winged Wheel included among PokerStars' marketing materials, with PokerStars to also be prominently featured during home games at Little Caesars Arena. Responsible gambling will also be a key component of the partnership.
"We are extremely proud and excited to build a long-term relationship with such an iconic NHL team as the Red Wings," said Severin Rasset, PokerStars US Managing Director. 
"Through this partnership, we look forward to delivering epic experiences for our PokerStars community, expanding on what we can offer our Michigan based players, as well as those across the rest of the US."
Last month, ongoing momentum in the US caused heightened full-year revenue guidance to be issued by Flutter Entertainment, with the online gambling group also reasserting its victorious stance over the pricing dispute with Fox.
This saw both companies claim a similar position when an 18 month legal battle was brought to an end by a New York arbitrator. This related to the pricing of an 18.6 per cent stake in FanDuel, a brand which Flutter owns approximately 95 per cent of, that Fox won the right to acquire.
Despite seeking an implied valuation based on the $11.2bn that Flutter shelled out to secure a 37.2 per cent stake Fastball during December 2020, the tribunal deemed that a fair market value is that of $20bn.