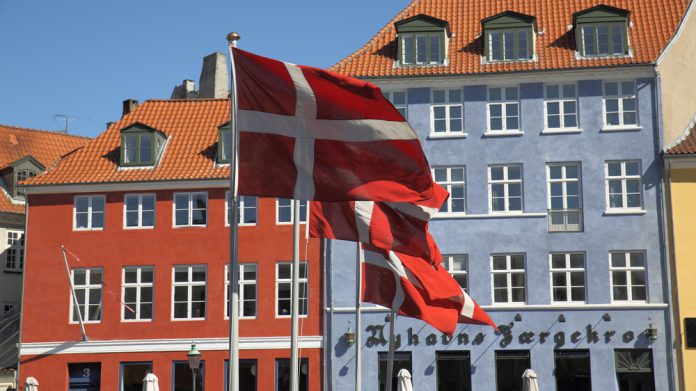 Gross gaming revenue across Danish gambling has witnessed another year-on-year increase through October, with the country's igaming and betting space counteracting fractional declines elsewhere.
This has seen the nation's gambling ecosystem track a 16.14 per cent overall uptick through the 31 day reporting period, with revenue recorded as increasing from the past year's DKK 508m (£587.4m) to DKK 590m (£682.22m) for the current year.
Online casino retained its place at the top of the tree courtesy of a slight 2.5 per cent year-on-year revenue rise to DKK 247m (2021: DKK 241m), which also represents a 4.21 per cent monthly increase from September's DKK 237m (£27.4m).
Elsewhere, Denmark's betting segment recorded a significant 62.9 per cent surge to DKK 213m (2021: DKK 131m), with this figure down ever so slightly from the previous month's DKK 214m (£24.74m).
The largest YoY percentage decline came via the land-based casino reporting division, which tracked a 22.2 per cent downfall through the month to DKK 29m (2021: DKK 38m). This is also down 17.24 per cent from September's DKK 34m (£3.93m).
Elsewhere, the country's gaming machines division dropped 12.4 per cent to DKK 101m (2021: DKK 116m), but this does represent an uptick from the previous month's DKK 99m (£11.44m).
On a year-to-date basis, these latter two divisions tracked significant increases, with YoY comparisons set against periods of COVID enforced lockdowns, with betting the only segment to report a downfall.
Revenue through the ten months of 2022 closed at DKK 5.54bn (£640.64m), which is up 7.29 per cent from the DKK 5.07bn (£586.29m) reported one year earlier.
It is igaming that once again makes up the largest percentage of this figure via a 1.9 per cent uptick to DKK 2.37bn (2021: DKK 2.33bn), while betting dropped 1.7 per cent as of October 31, 2022, to finish up at DKK 1.92bn (2021: DKK 1.95bn).
Elsewhere, gaming machines shot up 56.9 per cent across the ten month period to DKK 960m (2021: DKK 612m), while land-based casinos reported revenue of DKK 289m (£33.41m), up 67.3 per cent YOY from DKK 173m (£20m).