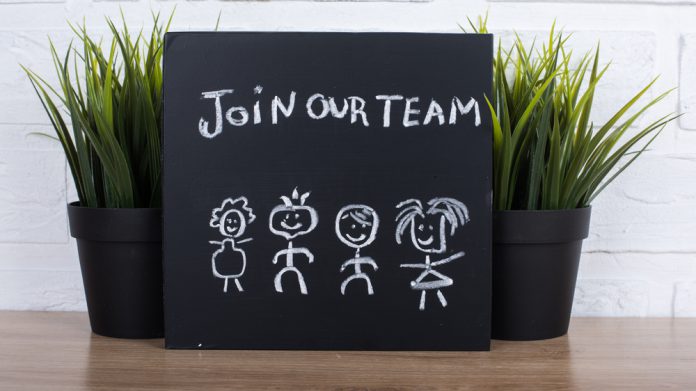 With comings and goings commonplace across the industry, Gauselmann Group and Scientific Games have moved to bolster their teams with key hires.
Merkur Casino
Irina Ruf has set a goal of maintaining Merkur Casino's strong position on a global basis after taking up the role of Managing Director of International at the Gauselmann Group subsidiary.
Following a near 15-year career with the group, Ruf will gain responsibility for securing and growing across existing markets, as well as driving new acquisitions in the international arena.
Merkur Casino, which operates 800 arcades across Germany and the wider European arena, is replacing Stefan Bruns, who is stepping into a separate role at Gauselman, as detailed below.
"We are delighted that in Irina Ruf we have been able to win a new managing director with extensive expertise and experience in particular in international operations," explains Dieter Kuhlmann, Gauselmann Group Management Board member with responsibility for gaming operations.
"Based on her wide-ranging career path to date, Ms Ruf brings to the job all the prerequisites to successfully continue and expand Merkur Casino's international business activities."
Gauselmann Group
Stefan Bruns has been announced as a board member of the Gauselmann Group, with responsibility for sports betting and online gaming.
In the position, which will be taken up from April 1, 2023, he will be tasked with strengthening the land-based and online sports betting offering, expanding virtual slot gaming and advancing the internationalisation of these segments.
"I am delighted to welcome Stefan Bruns, who has held management positions in the company for nine years, as a new member of the management board. His experience and expertise are excellent prerequisites for successfully managing the newly created sports betting and online gaming business segment," stated Paul Gauselmann, company founder and Chair of the management board.
"Sports betting and online gaming are promising prospective markets in which Mr Bruns will further grow and strengthen our business activities. I wish him a lucky hand and every success in carrying out his important and responsible tasks."
Alcohol and Gaming Commission of Ontario
The Alcohol and Gaming Commission of Ontario is to engage in an executive search to support a replacement for Tom Mungham, who is retiring as Registrar and CEO later in the year.
He joined the AGCO in 2006, initially serving as Director of Licensing and Registration before becoming CEO until 2020, when the organisation added the role of Registrar alongside his existing title.
He will continue while the board hunts for his successor, and he has agreed to help support a smooth transition until they can begin.
Lalit Aggarwal, Chair of the AGCO Board of Directors, commented: "On behalf of the Board and staff, I want to thank Tom for his tremendous contributions throughout his 17-year career at the AGCO, and most importantly, for his exceptional leadership as our Registrar and CEO.
"We extend [to] him our deepest appreciation for his guidance in fulfilling AGCO's mandate with unwavering commitment to the values of integrity, respect, accountability, and public interest. We wish him the very best for this next, well-earned chapter."
Scientific Games
Scientific Games has confirmed the appointment of Nick Negro as Chief Financial Officer, following the completion of a nationwide search to fill the vacancy.
Negro, a self-described "results-driven professional", is an experienced financial executive, having filled similar roles at Honeywell, Dover Corporation, and Navistar.
He joins following the retirement of James Bunitsky, who had served since 1981 and helped the company go through a series of transformational changes, including the recent sale to Brookfield Business Partners.
"We are grateful for Jim Bunitsky's outstanding financial leadership and excited to now add Nick to our Executive Leadership Team in the role of CFO," stated Pat McHugh, Scientific Games CEO.
"He has a thorough understanding of the complexity of international operations in a service-based business and broad knowledge of corporate structure, compliance and strategy.
"Guided by Nick's financial expertise, we look forward to the next chapter of sound financial management of our global business."
EveryMatrix has confirmed the promotion of Tor Skeie to Chief Executive of its OddsMatrix sportsbook division.
This will see the former Head of Product Development become responsible for overseeing OddsMatrix business which recorded a 28 per cent year-on-year gross profit growth in 2022.
Ebbe Groes, CEO of EveryMatrix, said, "Tor has played a big role in this, and his management, leadership, and client interface skills will help us build further momentum and tier one client growth for OddsMatrix."