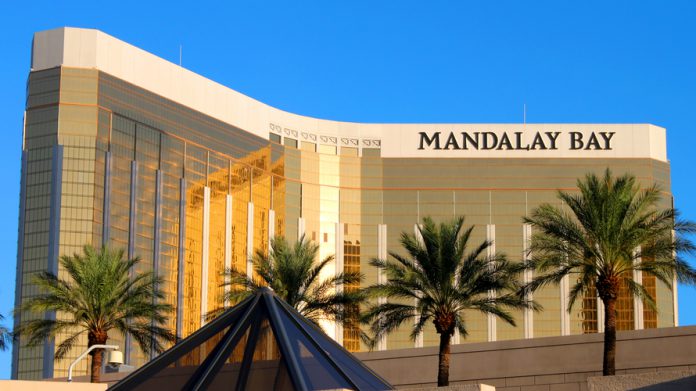 Vici Properties has reaffirmed a "relentless pursuit" of expansion both in the US and further afield after reflecting on the group's performance through the first quarter of the year.
Following a number of gaming-based acquisitions being made during recent times, the real estate investment trust disclosed revenue of $877.6m during the January to March period, which represents a 110.7 per cent uptick from the $416.6m recorded one year earlier.
This, said the company, was primarily due to the purchases of MGM Growth Properties, the land and real estate assets of the Venetian Resort Las Vegas and the remaining 49.9 per cent interest in the MGM Grand/Mandalay Bay.
Net income attributable to common stockholders more than doubled to reach $518.7m (2022: $240.4m), while adjusted funds from operations surged 73 per cent to $528.6m (2022: $305.5m).
Edward Pitoniak, Chief Executive Officer of Vici Properties, explained: "The first quarter of 2023 continued the momentum Vici generated in 2022: expanding our platform, cultivating new and expanding existing partner relationships, and accessing liquidity opportunistically. 
"We added a new partnership and tenant with PURE Canadian Gaming and announced our first international investment with the acquisition of PURE's four Canadian casinos.
"Vici's international expansion opens up a new frontier of investment opportunities as Vici aims to be an owner of premier global experiential real estate. We expanded our existing relationship with MGM Resorts by acquiring the remaining 49.9 per cent interest in the MGM Grand/Mandalay Bay joint venture, thereby accretively consolidating our ownership of two of the most economically productive assets on the Las Vegas Strip.
"We are proud to grow our American tribal gaming relationships, partnering with Cherokee Nation Entertainment, owned by the Cherokee Nation, one of the largest tribal nations in the US, as the operator of our Gold Strike property in Mississippi.
"We also announced a fourth loan investment with Great Wolf to fund the development of a resort adjacent to the Foxwoods Resort Casino owned by the Mashantucket Pequot Tribal Nation. Finally, in March, we continued to support Hard Rock, while incrementally expanding our international reach by purchasing senior secured notes related to the redevelopment of the Hard Rock Ottawa Casino. 
"Our Q1 2023 activity highlights VICI's focus on building off of our transformative 2022 and our relentless pursuit of attractive domestic and international growth opportunities both within and outside of gaming."