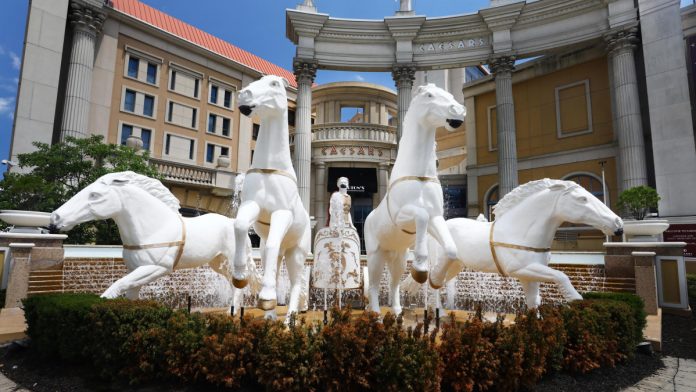 Caesars Entertainment has reaffirmed optimism at achieving $500m digital EBITDA goals within the next 12-24 months, with a series of key product enhancements set to be rolled-out by the operator.
Speaking in a Q1 earnings call, Eric Hession, President of Caesars Sports & Online Gaming, detailed that the company is set to execute on "three significant tech enhancements" to its platform during the remainder of the year.
The first will see a standalone online casino app launched during the third quarter in a bid to drive better customer engagement through a focus on increased game content, which will include new proprietary offerings and improved marketing capabilities.
Additionally, an in-house player account management system will begin testing, which will lead to a shared wallet that Caesars anticipates rolling out in 2024. The group will also migrate all of its operations in Nevada to its Liberty tech stack ahead of the 2023 NFL season.
Regarding the internal enthusiasm at a standalone igaming app launch, Tom Reeg, Caesars CEO, commented: "We're particularly excited about that, that's going to improve in particular our slot business in igaming, because our existing portal is through a sports betting app, our existing icasino business leans toward tables more than our peers and igaming forward app is going to change that for us.
"If we get our igaming share to equal our sports-betting share that's going to be that third of the boost in EBITDA. And then as we've talked about numerous times, we've got partnership and talent agreements that come up in the next, let's call it, 12 months to 24 months that we expect will be the third leg of that stool that gets us to $500m plus.
"Every time I speak to you, I'm more confident in those numbers. And every time I speak to you, we've outperformed where I thought we would have been 90-days ago."
Caesars' first quarter performance saw the group record revenue of $2.83bn, up 23.7 per cent year-on-year from $2.29bn, driven by across the board increases in all reporting segments.
Digital swung from a loss of $53m to a profit of $238m, while Las Vegas and the company's regional division increased 23.7 per cent and 2.2 per cent to close at $1.13bn (2022: $914m) and $1.38bn (2022: 1.36bn), respectively.
The firm's managed and branded and corporate and other reporting components tracked fractional upticks to $69m (2022: $66m) and £3m (2022: £2m).
Net loss improved from the past year's $680m to close the timeframe at $136m, with losses felt in digital ($32m versus 2022's $576m) and corporate and other $491m (2022: $185m).
Venues across Las Vegas improved 74.4 per cent to close at $293m (2022: $168m), the regional division dropped 39.5 per cent to $75m (2022: $124m) and managed and branded rose to a profit of $19m versus a loss of $211m YoY.
Adjusted EBITDA closed the three months at $958m (2022: $296m), with downfalls again felt across regional, digital and corporate and other.
"We delivered another strong quarter led by a new Q1 adjusted EBITDA record in Las Vegas," Reeg added. 
2Results in our regional segment remained consistent with prior quarters especially when excluding the impact of bad weather in northern Nevada during the quarter. 
"Our digital segment was nearly break even in the quarter despite launching operations in Ohio and Massachusetts."