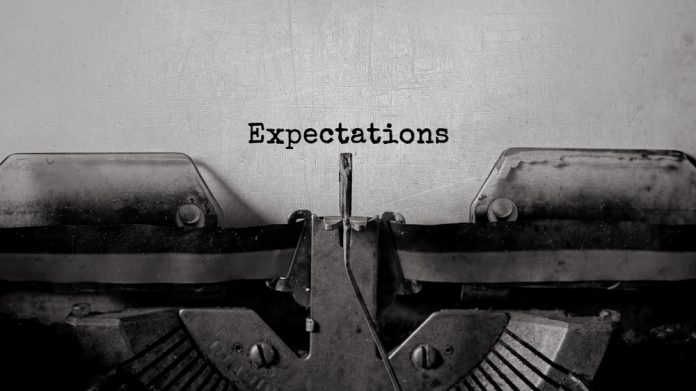 Catena Media has stressed that the group will continue working with Carnegie Investment Bank, and remains open to a range of strategic alternatives and structural options.
This could include a potential sale of all remaining assets, including a potential sale, although "an adequate valuation" has yet to be produced, or a share listing in the US.
Following a December sale of the AskGamblers brand to Gaming Innovation Group for €45m, Catena made the aforementioned appointment to explore viable options concerning the future direction of the firm.
"In January, we engaged Carnegie Investment Bank to advise on exploratory discussions concerning strategic options for the group, including a potential sale of all remaining assets,"  updated Michael Daly, CEO.
"North America represents a highly attractive opportunity for sustainable long-term growth, and Catena Media is well positioned to be a leading affiliate in that market."
The comments come as Daly reflected on a "satisfactory start to the year", despite encountering a series of slight declines through the first three months of the year. Catena has also issued a fresh set of performance targets that it aims to hit during the 2023-2025 time frame.
"As expected, year-on-year group revenue decreased slightly due to challenging comparatives created"
Revenue through Q1 dropped five percentage points to €35m (2022: €36.9m), with the company's North American operations dipping two per cent to close the period at €28.9m (2022: €29.5m).
Elsewhere, adjusted EBITDA decreased seven per cent to €20.5m (2022: €22.1m), while new depositing customers dropped to 113,294 (2022: 117,286).
"As expected, year-on-year group revenue decreased slightly due to challenging comparatives created by the record-breaking launch of online sports betting in New York in Q1 2022 and the go-live in Louisiana in the same quarter," Daly commented.
"The major market highlight during the quarter was the legalisation on January 1 of online sports betting in Ohio. The dedicated efforts of our North American team to maximise the advantageous timing just ahead of the February Super Bowl led to one of our best ever launches, albeit some way behind New York in gross revenue terms.
"We were also pleased to welcome Massachusetts as an online sportsbook state ahead of the March Madness basketball tournament."
The group's casino segment saw revenue drop five per cent to €13.2m (2022: €13.9m), however, AEBITDA witnessed an 18 per cent uplift to €8.1m (2022: €6.9m).
"Looking ahead, we foresee that the flow of new state launches in North America will slow for the remainder of this year"
North America recorded an increase due to new media content arrangement in New Jersey, while Japan was said to be negatively affected by ongoing fallout from a political controversy last year surrounding online casino gaming.
In Europe, Catena's Italian output recorded a "sharp increase" in customer registrations and depositors, with an added emphasis being placed on improved cost efficiency.
Furthermore, the firm's sports segment saw revenue and AEBITDA decline five per cent and 62 per cent to €21.8m (2022: €23m) and €12.4m (2022: €15.2m), respectively. NDCS grew one percentage point.
"Looking ahead, we foresee that the flow of new state launches in North America will slow for the remainder of this year and likely also in 2024 as the US federal election cycle kicks in," Daly noted.
"Forthcoming elections tend to create a hiatus in gambling-related legislation, and 2023 appears to fit that pattern. So far, Kentucky is the only US state that has confirmed plans to legalise online sports betting this year."
Daly also noted that the company is set to focus on achieving further business efficiencies in a bid to counteract the "quieter period we are now entering" that is expected to hit revenue comparatives.
"North America represents an attractive opportunity for sustainable growth over the long term"
"Our ambition is to be net cash positive already during the second half of this year as we leverage the positive impact of cost-reduction efforts on cash flow generation," he noted.
With this in mind, Catena has also shared a series of fresh financial targets for the next two years, which are designed to maximise North American opportunities, deliver sustainable growth and create shareholder value.
Revenue in this aforementioned period is projected to reach $125m in 2025, which would represent compound annual organic growth of 12 per cent from the current year.
In addition, AEBITDA margin is projected to exceed 50 per cent by the end of the time frame, which is intended to be achieved through cost optimisation measures. 
"The North American market is still relatively early in its growth cycle and process, with many states and provinces yet to open for online sportsbook, and many more for online casino," Daly explained.
"Due to the US federal election cycle, we will see a temporary slowdown in state openings and will adjust operationally to that reality over the next 12-18 months. After that, we expect a resumption, and perhaps even an acceleration, of state launches once a new legislative cycle starts in 2025.
"North America represents an attractive opportunity for sustainable growth over the long term, and we remain deeply committed to taking full advantage of the market's strong fundamentals and our unique position as a leading affiliate partner for operators."