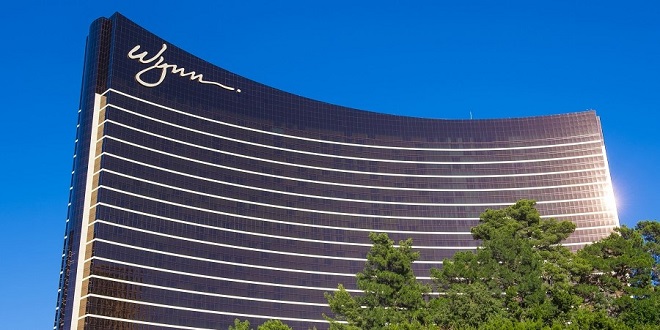 Wynn Resorts has seen its casino revenues increase 20.3% to $1.2bn for the first quarter of 2018, jumping from $989.7m for the same period the previous year.
Addressing each of its Wynn Macau, Wynn Palace and Las Vegas operations individually, casino revenues increased $51m to $539m (10.5%), $191.4m to $568.5m (50.7%) and $9.9m to $134.6m (8%).
Reporting its first financial results since the sexual misconduct allegation scandal, and subsequent resignation of CEO Steve Wynn, the firm has seen its bottom line hampered by litigation costs in the region of $463.5m
Also blaming a number of factors related to its property portfolio, Wynn Resorts has reported a net income decrease of $204.3m, or $1.99 per share, contrasting to 2017's win of $100m (99 cents a share).
Operating revenues for the firm stands at $1.72bn, with its Q1 figures showing an increase of $291.8m (20.5%), as opposed to $1.42bn during 2017.
This figure was aided due to increases across its properties, with the Palace showing a $213.5m (47.2%) increase, Macau rising 11.9%, or $65.5m, and Las Vegas posting figures of $12.8m (3%).
Regarding adjusted net income for the period, Wynn Resorts shows a jump to £237m from $130.9m, with with the adjusted earnings coming to $2.30 per share, from 2017's $1.28.
Adjusted property EBITDA for Q1 came to $564.3m, a 32% increase from $136.8m the previous year, with the individual increases showing $100.1m (89.4%) for the Palace, $28.7m (15.8%) Macau and $8m (6%) Las Vegas.
The firm also address its Wynn Boston Harbour Project in Massachusetts, which it details is estimated to cost in the region of $2.5bn and is expected to open in mid-2019.
This release follows a letter published by Wynn's co-founder and largest shareholder Elaine Wynn, urging shareholders to withhold votes from legacy director nominee John J. Hagenbuch at its Las Vegas annual meeting next month.
In its response Wynn Resorts stated "the Board intends to continue its work," which has seen the recent appointment of three female directors.