With a plethora of content published in the last 12 months, CasinoBeats is adding a spin to the 'most read' yearly review articles that crop up this time of year by hand-selecting 10 features that, for one reason or another, we believe deserve added airtime
The CasinoBeats 100 Club: Industry open to online stakes and speed restrictions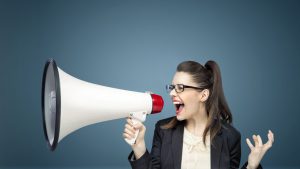 At the turn of the year CasinoBeats introduced the 100 Club, a feedback tool designed to offer readers a snapshot of the mood across the online casino sector in response to recent news stories.
Featuring an invite-only unpublished list of 100 influencers from across the sector – comprising key executives from operators and suppliers, gaming platforms, marketing agencies, legal and other professionals – the club were tasked with regular single-question surveys intended to gauge the view across the industry.
First up, and following calls by Tom Watson MP for the UK to tighten restrictions on online gambling, including potential stake, prize and speed restrictions, was: "Should the online casino sector be subject to these kinds of regulatory restrictions?"
Roundtable: Exploring variations of slots themes
Another regular introduction also features in the run-down, with roundtable discussions providing insights on a number of global igaming issues. In the second edition CasinoBeats picked the brains of a few of the industry's leading suppliers to see why leprechauns and ancient Egypt are never far from our finger tips.  
Giving their views on variations of slot themes were Alex Levchenko, CEO of Evoplay Entertainment; Robert Lee, commercial director of Realistic Games; Peter Causley, CEO of Lightning Box; and Nikolay Illyustrov, game producer at Playson.
Sean's story: A problem gambler's road to recovery
The first of two part mini-series, Sean's story is an exclusive insight as a recovering problem gambler shares his experiences and offers a very personal perspective.
Working alongside national problem gambling support charity GamCare, in part one Sean tells of the realisation dawning that help was needed, the difficulty in opening up to those closest, what more could have been done in the form of help or treatment and what needs to be done in the here and now.
"When I first realised that I was going to need help, it was a very difficult time for me. I have always been a strong and independent person, and for the first time I felt like a failure – but I knew that I had to change," he opens.
Sean's story: Without GamCare, I would not be here today to speak about my problems
In part two Sean moves on to discuss support procedures he found integral, what was most useful, what more could be done or should be in place and exactly how crucial GamCare treatment was in ensuring he is here to tell his story.
Much is written and debated surrounding problem gambling, amid the growing recognition that industry wide efforts are needed to continue to implement initiatives and tools to ensure that work carried out thus far is best built upon.
But among the many influential and important voices raising the profile of problem and safer gambling, what do those in need – or those who have once found themselves requiring help and reached out – have to say?
"For family and friends, I would say to be very open minded about the problem at hand, as you will likely never truly understand what's going on in the mind of a problem gambler unless you are one. It may sound like an excuse, but it's not," he states as the integral role support networks play in the healing process is emphasised.
Wes Himes: Utilising RG Week to drive industry standards
Continuing down the same path, CasinoBeats sought input from a number of organisations during Responsible Gambling Week 2019, the safer gambling initiative across the UK and Ireland.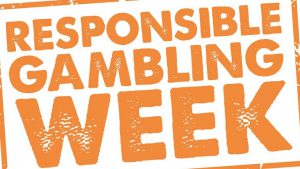 One of those, Wes Himes, interim CEO of The Betting and Gaming Council and member of The Industry Group For Responsible Gambling, who addressed growth since inception, a 'Let's talk about safer gambling' message and the importance of impacts made by organisations outside of the gambling industry.
"Cross-industry collaboration and knowledge sharing is increasingly important. By working together, operators from across the different sectors can share best practice – whether it concerns self-exclusion schemes or trialling algorithms to identify players who might be at risk – and that will lead to improved standards across the industry," he says.
Kindred: Leveraging the power of sport to improve lives
As part of the RG Week drive, Anna Jein, sustainability manager at Kindred Group, explained how the firm utilises its brands to spread safer gambling messages across a number of sports.
With a variety of sports able to influence society on a number of issues on a global basis, Jein commented on its community initiative 'Team Talks' via 32Red's Derby County sponsorship and the overwhelming power of sport.
"We believe sport can be a tool for social development and drive positive change in society. Sponsors have a unique link to communities and therefore a huge opportunity to make a difference, and through sponsorships organisations can help support sports clubs to use their power to add value to local communities," she said.
'The art of the possible': Red Tiger's Hamilton excited about NetEnt deal
Earlier this year NetEnt entered into an agreement to purchase online casino software supplier Red Tiger for an initial £200m, with a potential additional cash consideration      of £23m.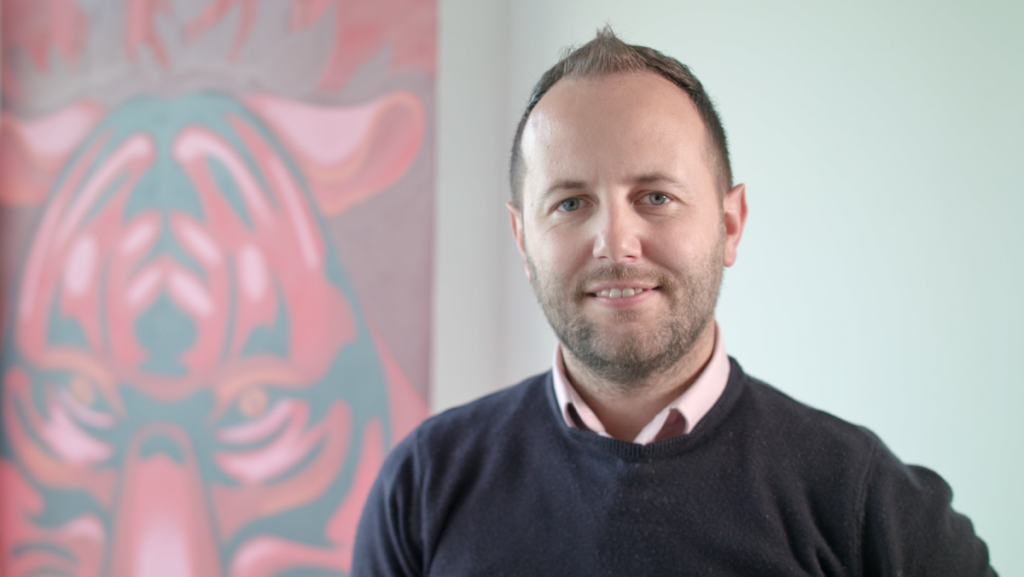 As part of CasinoBeats' coverage in the immediate aftermath Red Tiger CEO Gavin Hamilton reflected on the deal, and the speed of which that it was finalised.
"It's true, we signed and completed on the same day," says Hamilton on the speed of a deal that took the sector by surprise. "It all moved very quickly. Initial contact took place in May and we first met in June.
"From the outset, NetEnt was extremely professional and the interest in Red Tiger was driven from a product perspective. From our side, we thought about the next stage in our growth, such as moving into the regulated US market."
Sean O'Kelly, Skyrocket: Blockbuster films and branded content a global hit
In the build up to the 2019 CasinoBeats Summit we spoke to Sean O'Kelly, CEO of Skyrocket Entertainment who were exhibiting at the event.
Establishing the company alongside Richard Clarke at 2018's Cannes Film Festival, both stress "a gap in the market" in merging the realms of blockbuster Hollywood movies and gaming.
UK film producer O'Kelly and the gaming industry's Clarke migrate Hollywood feature films and branded intellectual property rights into the gambling and social gaming sectors.
The former speaks about what benefits titles related to iconic films both old and new could bring to the industry, difficulties and reluctance and overcoming such issues.
KamaGames: Difficulties and complications with blockchain entry
With innovation so often front and centre of day-to-day operations, the blockchain and cryptocurrency space is often lauded as having the potential to dominate the gaming world.
In 2019 KamaGames embarked on a marketing-based exercise in 2018 designed to test the waters of the blockchain and cryptocurrency space.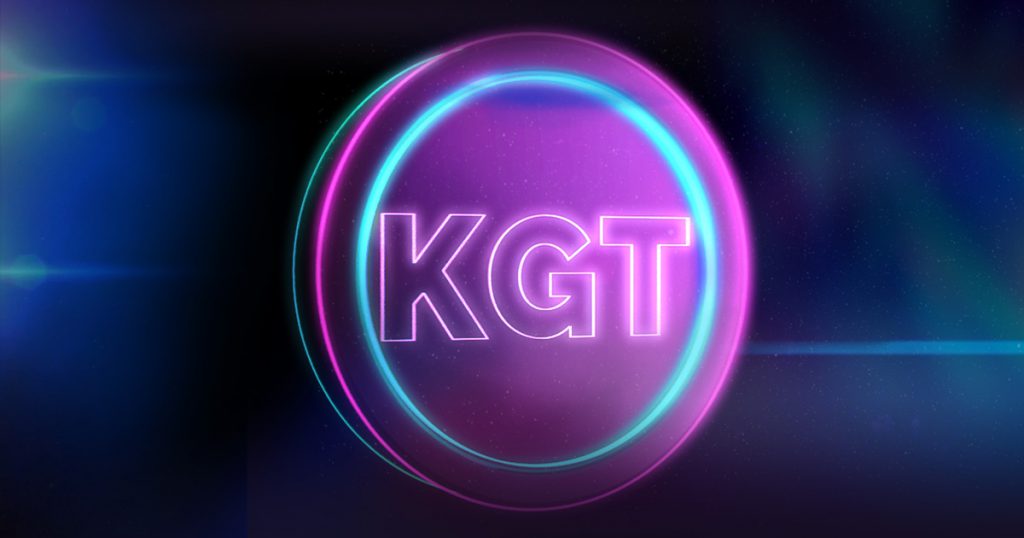 Via the launch of its KamaGames Token, the company emphasised a primary ambition of rewarding existing players, and to further drive its attraction for new users.
Establishing a different set of goals to a traditional ICO, with a target of attracting investors' money not even on the radar, a concept was built to ensure that players would stay, hold the tokens and receive bonus chips on a daily basis.
Amongst the numerous issues of fraud, misrepresentation and a wider lack of understanding, KamaGames found that a large number of individuals only wished to utilise the token to make a quick buck.
Many are suspicious of blockchain and scared to be one of the first to embrace it
Continuing on the same theme, and picking up from 100 Club findings a short time previous, CasinoBeats spoke to Juliet Adelstein, chief operating officer of GanaEight Coin, regarding the development of a blockchain-based online casino platform.
On the sceptical outlook from some quarters regarding the potential of blockchain in online casino Adelstein stated: "I don't think it's just those in the online casino sector that are sceptical of blockchain – or any new technology for that matter – people are often wary of change. For our industry a lot of it comes down to the fact that the gambling world is naturally set in its ways, and therefore slow to embrace new trends.
"Many are suspicious of blockchain and scared to be one of the first to embrace it. That's why it's mainly startups and mid-sized businesses that are the ones looking to adopt blockchain in this industry."