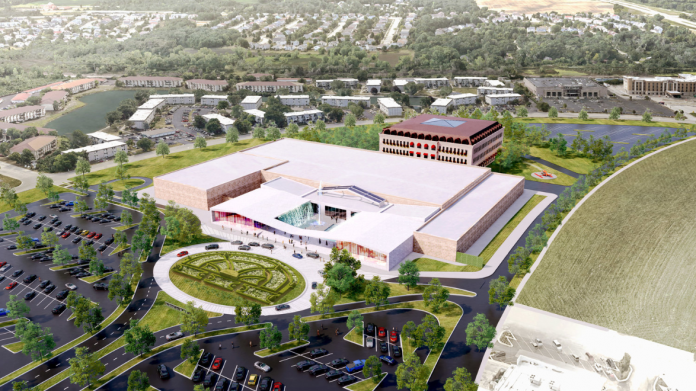 Full House Resorts has stressed excitement at a potential pair of American Place developments, as the casino operator reflects "another strong quarter" that brought revenue and operating income increases "despite some weather challenges".
Revenue during the period ending September 30, 2021, finished up at $47.2m, which represents a 12.6 per cent increase from the $42m recorded during the prior year period.
Both periods reflect a full quarter of reopened operations, with all of the company's properties reopening by June 2020 after closing in March due to the COVID-19 pandemic.
On a geographical basis, Mississippi, which comprised the Silver Slipper Casino and Hotel, came out on top with revenue of $21.53m, up 7.9 per cent from $19.96m.
This operational performance, says Full House, continues to reflect a focus on marketing and labour improvements, as well as the benefit of numerous investments in the property in recent years.
Indiana's Rising Star Casino Resort saw revenue rise 31.5 per cent to $12.58m (2020: $9.56m), due the sale of 'free play' offsetting higher operating expenses. The state's casinos are permitted to transfer free play to other casino operators within the state.
Colorado, comprising Bronco Billy's Casino and Hotel and which, upon its opening, will include Chamonix Casino Hotel, saw revenue decline 16.9 per cent $6.34m (2020: $7.63m), which the firm aligns to the loss of all of the property's on-site parking due to the construction of Chamonix.
In Nevada, which includes Grand Lodge Casino and Stockman's Casino, revenue scored a 24.7 per cent uptick to $4.11m to $5.13m.
Results also includes $1.6m of revenue related to the company's contracted sports wagering segment. Currently, five of the firm's six permitted sports wagering skins in Indiana and Colorado are live.
Net income for the third quarter dropped to $4.61m (2020: $7.7m) reflecting additional interest expense related to the funding of the Chamonix development project, with adjusted EBITDA up 8.9 per cent to $13.6m (2020: 12.5m).
The company adds that growth through the period was due to improved results in the Nevada segment and aforementioned sale of free play in Indiana which was partially offset by the temporary closure of Silver Slipper due to the passage of Hurricane Ida and the impact of wildfires in the communities surrounding Grand Lodge Casino.
Furthermore, Full House has also elaborated on further potential construction, the first of which would see an American Place property developed in Terre Haute, Indiana.
The group is expected to make a presentation to the Indiana Gaming Commission on November 17, when the regulator will select its favoured proposal from the four that remain.
Moreover, Full House is also one of two finalists regarding a proposal submitted to the Illinois Gaming Board, also under the American Place moniker, which would see the development and construction of a casino and entertainment destination in Waukegan.
Daniel Lee, president and CEO of Full House Resorts, explained: "We also continue to pursue other growth opportunities in Waukegan, Illinois, and Terre Haute, Indiana. In Illinois, we recently presented our proposal to the Illinois Gaming Board for a new destination casino in Waukegan, a northern suburb of Chicago. 
"Similarly, we are scheduled to present our unique proposal to the Indiana Gaming Commission next week for an iconic casino hotel in Terre Haute, approximately one hour west of Indianapolis.
"The respective gaming commissions have indicated that they intend to select their winning proposals on November 17 (Indiana) and by early January (Illinois). Both new casinos would be named 'American Place.
"Our management team at Full House has a long history of developing some of the most iconic casinos in the world. We look forward to the potential of developing both of these unique proposals over the next few years."