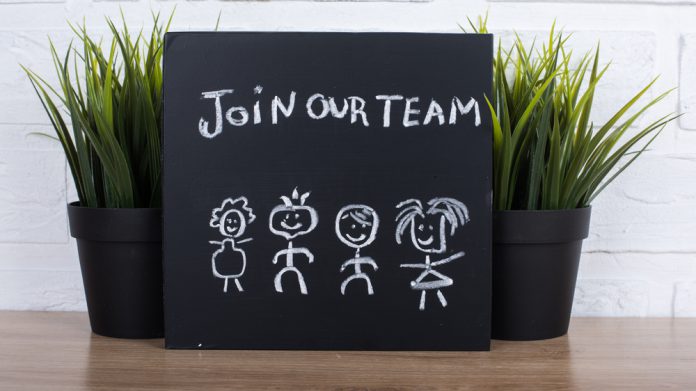 With comings and goings commonplace across the industry, Rush Street Gaming, SOFTSWISS and QTech Games have moved to bolster their teams with key hires.
QTech Games
QTech Games has confirmed the appointment of Martin Trang to the position of Chief Marketing Officer, where he will look to build on a wealth of international experience within marketing and sales, product management and business development.
Following more than 20 years' experience in marketing and sales across varied sectors, including igaming, Trang will be tasked with leading commercial and marketing strategies.
The Board of QTech Games commented: "Following on from Daniel Long's recent appointment at CCO, we're thrilled that Martin has agreed to now join us in a permanent, full-time capacity at CMO.
"It means we can really hit the ground running next year, and refine our commercial pathway and brand strategy ahead of ICE London and numerous other consequential trade shows from Asia to Africa and Eastern Europe to LatAm over the coming 12 months.
"His background also advances a keen analytical eye, sound commercial judgement and savvy stewardship of our burgeoning QTech Games marketing team.
"Together with Daniel, their array of multifaceted knowledge, coupled to staff leadership and flair for bottom-line accountability, make these guys the perfect partnership to oversee the next phase of our worldwide expansion into new territories. 
"In short, it's a timely hiring move that helps consolidate and re-ignite the QTech platform's position in the vanguard of the industry for taking the best online games to market across emerging territories.
"We're confident these appointments will assist us in achieving our goals, chiefly powered by clear tactical focus around the customer experience, innovation tech and, of course, our own brand and its resilient values."
Rhys Hamilton has joined SOFTSWISS as Head of VIP at Managed Services after having previously occupied positions of Head of Casino at League of Entertainment and Head of VIP at Casumo and Hero Gaming. 
In the role, he will gain responsibility for reinforcing the VIP service with "cutting-edge" analytics and "unique segmentation" in a bid to drive VIP value and retention and maximise revenue growth.
"We are confident that the extensive expertise of Rhys will boost SOFTSWISS' service level in working with the VIP sector and make our communication more personalised," stated Anastasia Vyshinskaia, Head of SOFTSWISS Managed Services.  
"In addition, we're going to deep dive into VIP analytics and, as a result, increase the VIP segment's revenue."
Grey Eagle Resort & Casino 
The Tsuut'ina Nation has disclosed the appointment of Tyrone Waite as the Resort Chief Executive Officer for the Grey Eagle Resort & Casino, effective immediately.
Located in Calgary, Alberta, the venue includes a Casino with over 84,000 square feet of gaming action, over 1000 slot machines, 40 gaming tables, six poker tables, bingo hall, four-star Hotel and conference centre and a 2,500 seat event centre.
"We are confident that with the addition of Mr Waite, we will be well positioned to navigate the ever evolving economic and regulatory landscape of the Gaming industry," explained Brent Dodginghorse, Grey Eagle Gaming & Hospitality Board Chair.
"Over the coming months, we are excited to transition the Resort Operations to Mr Waite and execute our long-term growth strategy while continuing to make the Grey Eagle Resort & Casino a premier stay and play destination in Alberta.
"With the Tsuut'ina owned Taza Park Real Estate Development underway, visitors will be able to shop, eat and play on our lands. We are proud to welcome visitors to our Resort on the beautiful Tsuut'ina Nation and share a piece of our culture with every visit."
Rush Street Gaming
Rush Street Gaming has made changes to its corporate team with the appointment of Dawn Reynolds Pettit as Senior Vice President of Human Resources, subject to approvals from jurisdictional gaming boards.
Lauded as a 20-plus-year casino veteran and human resources industry leader, Reynolds Pettit will be based at the company's Chicago headquarters, and will be charged with promoting the standardisation and scale of best workforce development practices across the firm's portfolio of destination casinos.
"Dawn is a proven leader in the gaming industry with a strong track record for developing and managing talent strategies, mentoring, and advocacy," noted Tim Drehkoff, CEO of Rush Street Gaming.
"As we prepare to open our fifth Rivers Casino in January 2023, located in Virginia's Hampton Roads region, we're excited to have Dawn join our growing team."