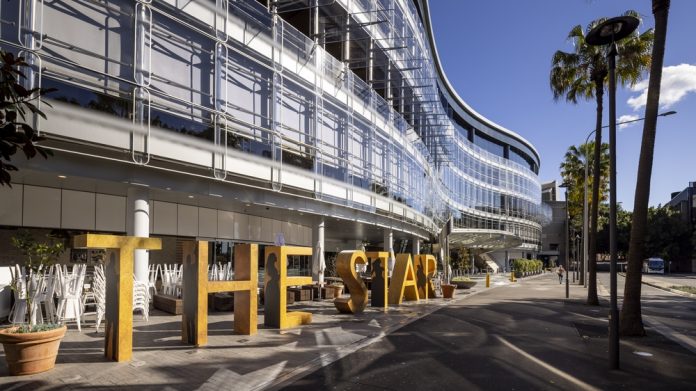 Star Entertainment has witnessed plummeting finances during the six months ending December 31, 2022, as the cost of a series of regulatory reviews weigh heavy on the company.
After being found unsuitable to hold a casino licence in New South Wales and Queensland, Star was subsequently hit with a pair of A$100m penalty packages as well as further remediation orders. 
Furthermore, the operator is also the subject of enforcement action from Australia's financial watchdog AUSTRAC, and currently counts four class action lawsuits being levelled against the group.
Citing these array of penalties, costs associated with the regulatory reviews and contribution towards the Bell review in NSW, in addition to the impairment of Sydney property assets, the firm has seen net loss through the aforementioned six month period plunge to A$1.26bn.
"The priorities of the manager are for the group to enhance its current control environment, implement new internal control manuals, uplift the financial crime program, conduct a comprehensive root cause analysis, uplift management capability and undertake a comprehensive reform of the group's culture," noted Ben Heap, Star Chair.
"These priorities are the foundation to effect significant improvement in risk, governance, culture and controls of the group, with the group's objective of returning to suitability to hold its casino licences.
"The group takes its obligations seriously and considers the ability to hold a casino licence a privilege.
"The Board and senior management acknowledge the mistakes of the past and are working with Mr Weeks, the NICC, ILGA and OLGR to develop and deliver on remediation measures to return the group to suitability and regain the trust needed to hold its casino licences."
Revenue through the time frame closed at A$1.01bn, up 75 per cent, with contributions from Sydney, the Gold Coast and Brisbane coming in at A$541m (+127 per cent), A$276m (+53 per cent) and A$196m (+22 per cent).
It was noted that Queensland properties achieved record domestic revenues, with the Gold Coast cited as gaining a "highest property revenue performance on record". Sydney, however, was impacted by regulatory-driven operational changes and increased competition. Group-wide EBITDA secured a year-on-year uptick to A$200m.
Looking ahead, the company has reiterated an "urgent focus" on remediation actions to support return to suitability, with an array of critical measures outlined in the H1 report.
These include a comprehensive and urgent focus on remediation actions, the need to repair and strengthen relationships with regulators and stakeholders across NSW and Queensland, taking steps to remediate and return to suitability to hold casino licences in NSW and Queensland and complete new senior executive and board appointments.
FY 2023 underlying EBITDA is expected to be in the region of $330m to $360m, which includes estimated remediation costs of $35m to $45m.
Robbie Cooke, Group CEO and Managing Director, said: "We have been pleased with the ongoing strength of trading across our Queensland-based properties while trading at The Star Sydney has been impacted by operational changes associated with the outcome of the Bell Review and increased competition.
"Our focus has been and remains on working constructively with our regulators and the NSW Manager and Queensland Special Manager to urgently remediate our businesses as we seek to return to suitability.
"Our key priority is to regain the trust and confidence of our community and demonstrate to our regulators that we are suitable to hold our casino licences.
"To that end, we continue to support the NSW Premier's industry-wide initiatives around cashless gaming and improved harm minimisation."