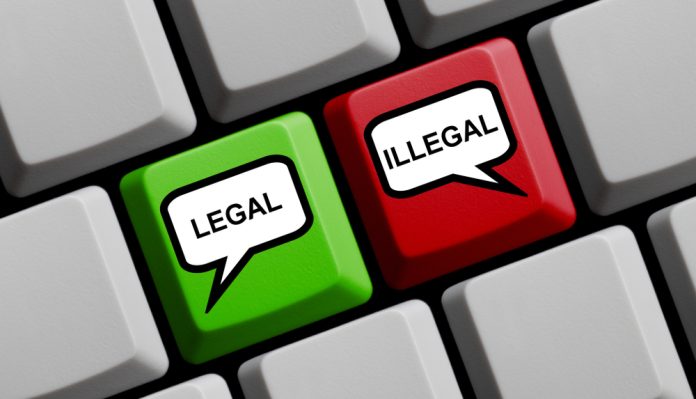 René Jansen, Chair of the Kansspelautoriteit, has reiterated that "crime should not pay" amid a vow of continuing to "to hit companies where it hurts" regarding violations of Dutch online gaming legislation.
"It must pay off for providers of games of chance to offer their games legally," Jansen wrote in his latest blog post, asserting that a penalty package policy adopted when the online market opened on October 1, 2021, "has led to good results".
"It must pay off for providers of games of chance to offer their games legally. That is only possible if we punish illegal supply harshly," he noted.
Backing an approach that sees threats issued via an order subject to periodic penalty payments, Jansen reiterated that the regulator is not averse to taking firm action, with €28m in fines issued to seven different parties at the end of last year.
"These fine cases concern providers who do not seem to care about our Dutch legislation and certainly do not seem to have the best interests of their players at heart," he continued.
"For example, there is no check on age or the suggestion is wrongly created that it concerns a legal provider.
"Crime is also often encouraged on these types of websites, for example by making money laundering possible by offering anonymous payment methods.
"In order to tackle these big fish, we regularly look at website data and the number of players with a Dutch IP address and we give priority to the parties that attract the most Dutch players."
"You have to earn a licence from the Gaming Authority and live up to it every day"
This approach has been maintained into 2023, with the Ksa having been on something of a regulatory rampage after issuing a slew of sanctions, which includes handing out penalties of €900,000 to Shark77, €400,000 to Joi Gaming, €350,000 to Bingoal and €900,000 each to Equinox Dynamic from Curaçao and Slovakia's Domiseda and Partners.
Furthermore, a total of €26m in penalties was handed down to N1 Interactive (€12.64m), Videoslots (€9.87m), Betpoint Group (€1.78m), Probe Investments (€1.12m) and Fairload (€900,000), as part of a total package of €26m.
During March the Ksa also voiced an intention to collect a €4.41m penalty payment from Gammix after an appeal to the sanction was rejected, with Hillside New Media Malta, bet365's Malta-based operating company, fined €400,000 and a fine of €675,000 fine issued to Red Ridge Marketing.
A cease and desist order was also issued to Winning Poker Network, while Entain owned BetEnt was fined €400,000 for advertising violation and Merkur Casino Almere was penalised €45,000 after failing to comply with statutory audit obligations.
"We want people in the Netherlands to be assured of a safe range of games when gambling online and to be protected against excessive participation and gambling addiction," he continued.
"In addition, we want it to continue to pay off for licensed providers to incur costs for applying for and maintaining their licence. Naturally, we remain keen to ensure that licence holders actually live up to this 'playing it safe' approach in practice. You have to earn a licence from the Gaming Authority and live up to it every day."