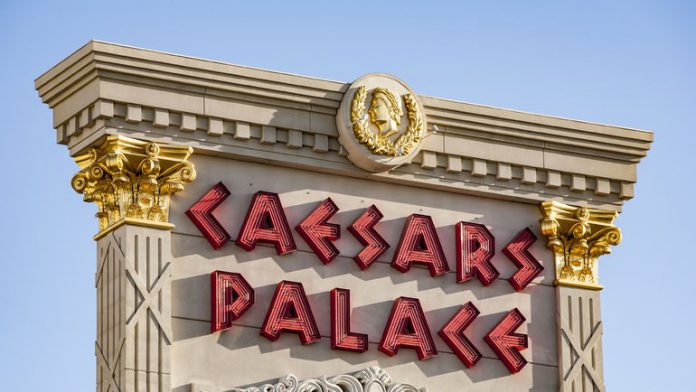 Everi has linked-up with Caesars to begin a Nevada field trial for Jackpot Xpress, the group's jackpot management system, under guidelines issued by the Nevada Gaming Control Board.
This will take place at the Las Vegas Strip's Caesars Palace, and upon final approval from the region's regulator, Caesars will have the option to install Jackpot Xpress at all its Nevada properties. 
Furthermore, the casino operator will also have the option to install Jackpot Xpress at all its owned and managed locations, pending further jurisdictional approvals.
Jackpot Xpress aims to enable casino staff to securely and efficiently process slot jackpots using a mobile device right at the winning gaming machine.
Through its proprietary technology, Everi says that the solution provides increased convenience for the player and improved efficiency for casino staff, all while eliminating paper, shrinking cage lines, and reducing player wait times which aims to deliver "a greatly improved gaming experience". 
Caesars Palace will also be the first casino to utilise Everi's proprietary electronic tax form delivery system. This system allows tax forms, such as W2-G forms, to be securely retrieved by the player, further enhancing the guest experience. 
"We continue to build an integrated digital neighbourhood that encompasses our full suite of financial and loyalty products and services. These efforts have positioned Everi as the industry's financial technology leader and a strategic partner for forward-thinking customers such as Caesars Entertainment," said Darren Simmons, Everi's EVP and fintech business leader. 
"Our innovative products such as Jackpot Xpress provide value to our customers, as they enhance their ability to better serve their players while creating measurable efficiencies in their operations." 
Earlier in the month Everi lauded a strong start to the year, with increases across both its games and fintech reporting segments bringing record first quarter revenue for the firm.
Growth across these segments drove revenue to a record $139.1m (2020: $113.3m) during the three month period to March 31, 2021, with operating income reaching $40.2m (2020: $10.4m), net loss recovered from $13.5m to score income of $20.5m, and adjusted EBITDA rose 44.1 per cent to $75.4m (2020: $52.3m).